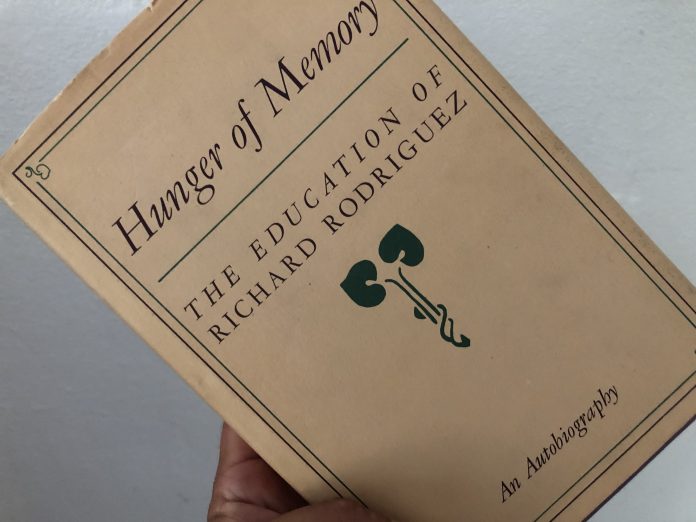 Gentle cabrones:

Because I wrote the book Taco USA: How Mexican Food Conquered America, I get tagged on all sorts of photos on supposed Mexican-food abominations.

A concha burger!

A plate of limp-looking tacos stuffed with pastas of every shape and unctuousness!

Guacamole made with peas!

The people who tag me on these photos obviously have never read a single damn thing I've written.

They expect me to be upset, to view each incident as a sin against mexicanismo.

They rarely like what I always tweet in response, in regards to my book:

Have you read it yet?

The answer, inevitably, is no.
And when it happens, I reprimand them in public.

Para que sepan.

**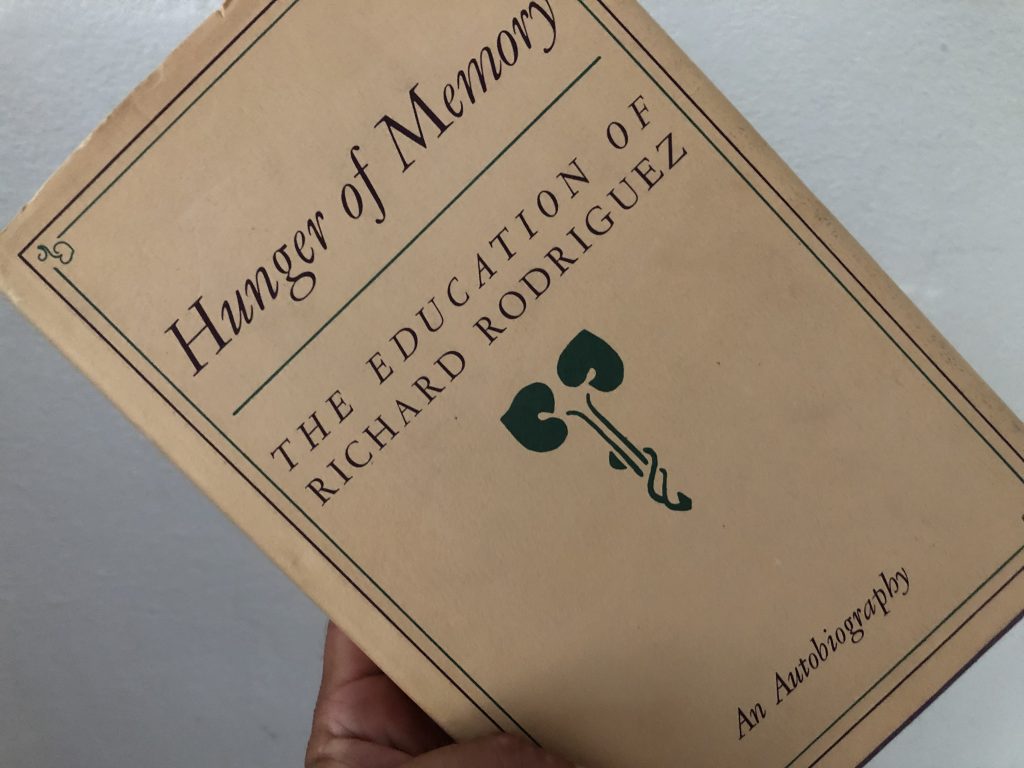 First time reading this newsletter? Subscribe here for more merriment! Buy me a Paypal taco here. Venmo: @gustavo-arellano-oc Feedback, thoughts, commentary, rants? Send them to mexicanwithglasses@gmail.com
Had a friend — total leftist. Ended up leaving her guy for someone named Lenin — EN ZERIO!
I'm usually good with memories, but I can't remember how we got on the topic of the Mexican American author Richard Rodriguez.
I told her I hated him, because that's what Chicanismo told me to do. She asked if I had read him.
Nope.
For my birthday, she gave me a hard-cover copy of Hunger of Memory: The Education of Richard Rodriguez.
"Now, you can…develop your own opinion," she wrote as an inscription. "You of all people know what it's like for both sides to call you traitor and to simplify your thoughts into an easy stereotype."
This was for my 23rd birthday. When I was barely a year into my journalism career. The more things change…but I digress.
That lesson — and the book, because it's beautifully written (with a blurb by Bayard Rustin!) — has stayed with me nearly 20 years later.
Namely: Don't shit-talk unless what you know what you speak of.
Don't pretend to be an expert in something you know little of.
Have you had it yet?
In this day and age, Left and Right try to subsume you under a Gatling gun's worth of rhetorical bullets.
Those targeted usually succumb to the barrage, not knowing that all it takes to stop it is one well-placed slingshot.
And your aim only comes through training.
Few want to do that nowadays, though.
Because it's hard.
Fuck that.
The more you're prepared, the better equipped you are to succeed on whatever endeavor you're taking on.
Just look at me.
Ever since I was schooled on Rodriguez, I've done all the research possible before taking on the world and channeling my inner Stanley Ketchel. It's why I can debate Confederate apologists in a way that actually makes them think.
Or take on wokosos to the point where they turn into into dust after gnashing their teeth out of frustration with my achievements and their stasis.
If I'm going to be right, I want to be right all the way. No fluke victories, or ill-gotten gains. Besides, if I do it right, it makes me even stronger for the next face-off.

Para que sepan.
By the way, I eventually ended up buying all of Richard Rodriguez's books, not because I agree with him but because he makes me think.. He's such an underrated writer, mostly because Chicanos long ago disowned him and the Right didn't like it when he moved on from being their Gaddi Vasquez.
But homeboy has ISSUES. And I can say that.
Because I read 'em.
GRÍTALE A GUTI
This is the column where I take your questions about ANYTHING. And away we go…
You have done a search for the best tacos, tortillas y tamales…but what about chile rellenos?Have you found the best one, if so where?
See, THAT is a dish I rarely order at a restaurant because my sainted mami made them like NO ONE can: from poblano peppers, with queso zacatecano, in an ethereal egg batter, and coupled with a caldo de papa. Its memories brought tears to my eyes even before God called my mami to her reward, because the meal was the epitome of maternal love.
I digress.
You want recommendations. The chiles rellenos at Taqueria Zamora in SanTana, which now has outdoor dining to fight this pinche pandemic. The chile relleno burrito at Lucy's Drive In off La Brea in Los Angeles, for whose worth me and Jonathan Gold used to fight over (he thought it was overrated; I told him he didn't know what a good chile relleno was). And the vegan chile rellenos by La Vegana is absolutely delicious. Order them ALL.
Got a question for Guti? Email me here.
**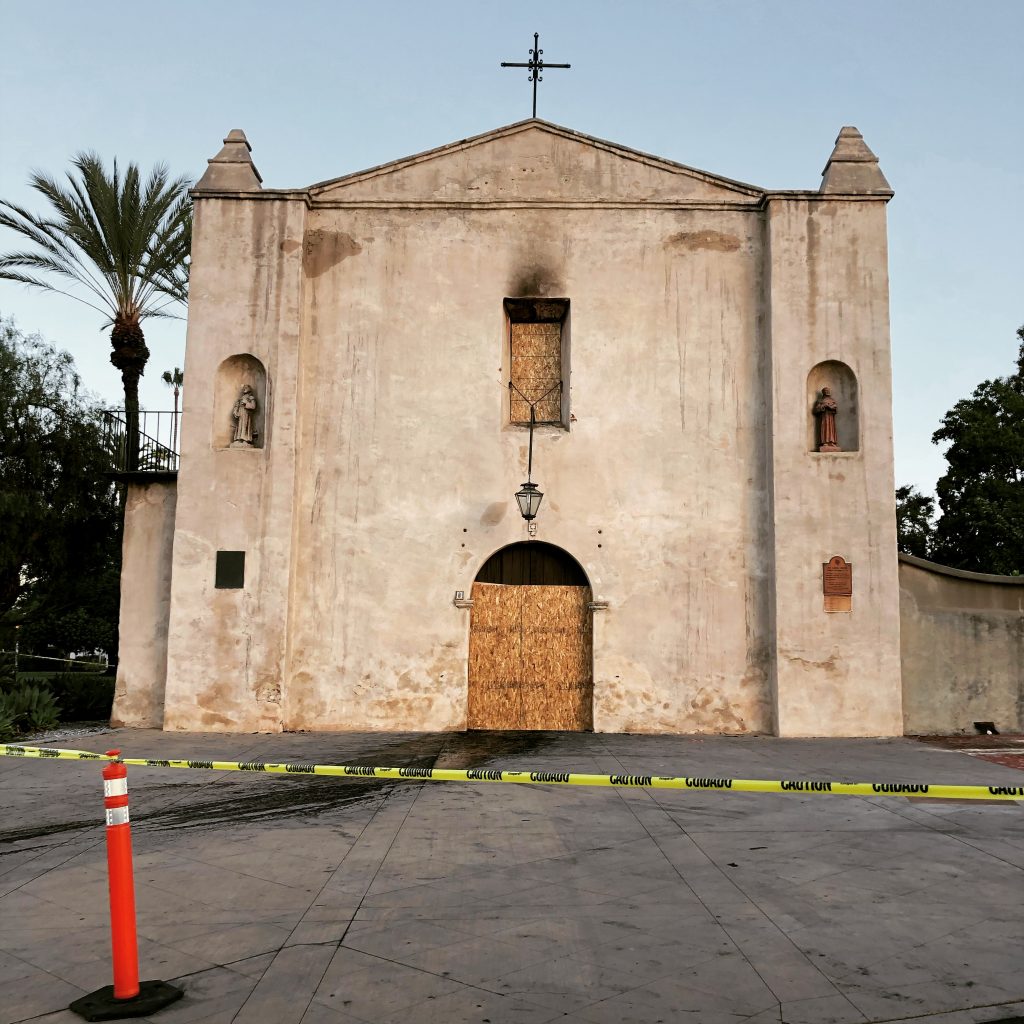 Enough rambling. This was the semana that was:
IMAGE OF THE WEEK: The historic San Gabriel Mission, a day after a fire destroyed the roof and gutted the inside. My story on the devastation below…

QUOTE OF THE WEEK: "Do not get lost in a sea of despair. Be hopeful, be optimistic. Our struggle is not the struggle of a day, a week, a month, or a year, it is the struggle of a lifetime. Never, ever be afraid to make some noise and get in good trouble, necessary trouble."

–The late Congressman John Lewis

LISTENING:"Touch Me Baby," Myrna Hague. Tomorrow is the six-year wedding anniversary of my wife and I, so here's a slow jam of ours for y'all, from the Studio One archives. Love you, media chica.

READING: "A Long View: Goldwater in History." Richard Hofstadter is most famous for "The Paranoid Style in American Politics," but this 1964 essay is the most prophetic voice from the past about our current days since It Can't Happen Here — and it doesn't end on as uplifting a note.

SHOUTOUT TO: Karina, who kindly donated 50 tacos to sponsor a full month of MailChango!

Gustavo Community Office Hours!

I'm rebooting my stint as scholar-in-residence at Occidental College's Institute for the Study of Los Angeles! Every Tuesday, from noon-3 p.m. people can book half an hour with me and we can Zoom (over a secure line, of course) one-on-one about WHATEVER. Interested? Email me to book your time NOW!

Gustavo in the News

"California Playbook": Politico's excellent newsletter on all things Cali politics plugs my San Gabriel Mission story, which you can read below.

"Ivanka Trump Promotes Can of Goya Beans, Violates Ethics Standards": The Cut cites my quote to the New York Times on the very subject.

"'I bring out the saint in everyone'": The Albuquerque Journal does a story about an artist that illustrated me as the patron saint of tacos and gave me WAY more hair than I actually have — I've never had that robust of a hairline in my LYFE.

"July 2020 RG Newsletter": My former colleague and forever compa Gabriel San Blogman has a great newsletter that you should subscribe to, one where he cited me as someone who's always been on it when it comes to OC's hidden histories.

"July 2020 RG Newsletter": My former Chapman classmate and forever compa Ryan Gattis has a great newsletter that you should subscribe to, one where he cited my Taco USA as a great read he's focusing on during quarantine. Amazing crime author — but an even more amazing human.

"Q&A with Deborah E. Kanter, Author of Chicago Católico": The Albion College professor shouts out my canto in a Q & A about her new, essential book.

"El Cine Yost and the Power of Place for Mexican Migrants in Orange County, California, 1930–1990": You're going to have to be an academic with access to JSTOR to read this paper about the much-missed SanTana movie palace, but University of Utah professor David-James Gonzales cites me in his important paper on the subject.

Gustavo Stories

"OC Board of Education recommends schools reopen without masks or social distancing" My latest KCRW "Orange County Line" talks about a body of elected officials I compare to a warm pitcher of spit.

"San Gabriel Mission fire provokes deep, conflicting reactions": My latest Los Angeles Times front pager finds me attending 7 a.m. Sunday Mass at one of California's historic, problematic missions in the wake of a devastating fire. KEY QUOTE: "People walked around the mission Sunday as if in a daze. Gone were the tears of the previous day, when dozens prayed in front of the then-smoldering structure. It's as if they were reminding themselves of the adage "ashes to ashes, dust to dust.""

"Rudolfo Anaya defined the West like no one else": I get to place the author of Bless Me, Ultima and so much more literature in its proper Western context for High Country News, one of my favorite publications. KEY QUOTE: "He was a Chicano Faulkner, except that Anaya didn't have to create a Yoknapatawpha County.  Because his native New Mexico and surrounding Southwest proved mysterious and magical enough to serve as a sketchbook in which he documented and defined the region like no one else."

You made it this far down? Gracias! Follow me on Twitter, Facebook, and Instagram while you're down here. Don't forget to forward this newsletter to your compadres y comadres! And, if you feel generous: Buy me a Paypal taco here. Venmo: @gustavo-arellano-oc