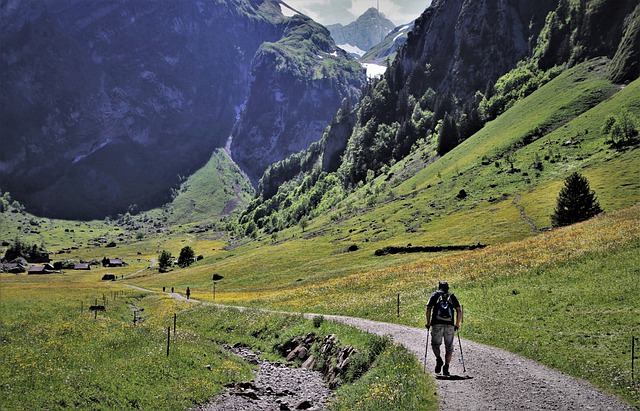 Gentle cabrones:

SO…have you signed up for my community office hours yet?

Every Tuesday from noon to 3pm PST, I talk to people for half an hour via Zoom about WHATEVER they want (email me to reserve a spot, porfas). I'm doing this as a scholar-in-residence for the Institute of the Study of Los Angeles at Occidental College.

The plan was for me to have these chats in person, along with monthly panels and lectures for the public.

Then, coronavirus.

But in some ways, the inconvenience has actually been a blessing.

In-person chats were great, but not everyone has the luxury to meet up in Highland Park on a Tuesday afternoon. With the Zoom, I can speak to anyone, anywhere.

I've spoken to composers in the Central Valley about classical music. A lot of people who want writing tips. Someone in Chicagoland who plans to start a podcast about environmentalists of color.

I hope people have learned something from me. Because I've definitely learned a lot from listening to others. And sometimes, we learn together.

That's how I got on the idea of a through line to win in LYFE.

**

First time reading this newsletter? Subscribe here for more merriment! Buy me a Paypal taco here. Venmo: @gustavo-arellano-oc Feedback, thoughts, commentary, rants? Send them to mexicanwithglasses@gmail.com

Wikipedia tells me Stanislavski, the legendary acting coach, conceived of the idea of the through line to help actors better understand a character. The thinking is that one can try to discern a theme in someone's life so that you could trace the child to the adult and get the full person.

I brought up the through line when talking to a young reporter who felt stymied at their current job. They wanted to do bigger things, more important things. I told them that it's OK if you're not doing what you want to do, as long as you're working towards a better place.

And your guiding light forward, I told them, is the through line you might've already created.

Can you look back on your past and see how one action led to another led to where you are?

That's a through line.

That means you always stuck true to your principles, to your ultimate goals, even if the route wasn't what you expected it to be.

That's how I have lived my career.

Every article I've ever done explained something about my previous work, and hinted at what was to come. Just look at my coverage of Mexican food, for instance, or my Orange County DESMADRE.

There was a through line in the both of those subjects, the better to help fundamentally shift thinking around them once people realized I was on to something. That would've been impossible if I just flailed around from one story to another.

I find this approach helpful, because it allows me to look back on my past, and know I have a path forward in case I ever get lost.

That's how I have lived life.

In my case, it's always been to help the people I love, and to enjoy the fruits of my labor (which for me is really just a bunch of books, gardening, a fun job, and Mexican cheese).

Everything I have is because I never flailed around for meaning about what I was doing, even in my existentialist days.
I knew it was important to not fuck up what I had worked so hard to do.

The only through line historically in the American character is the idea that your future success is guaranteed. Now that that has proven to be a crock, I see a lot of people lost and scared and not sure of the way forward.

That's a canto for another time. But in the meantime, create your through line, or at least try to see what it might be.

If you don't like it? Create a new one. If you do?

Then help others get to the same route you're heading.

But that's a canto for another time.

GRÍTALE A GUTI

This is the column where I take your questions about ANYTHING. And away we go…

You mentioned you subscribe to over 200 newsletters, will you share some? And books I need to read.

Damn, where to begin? Let's do five, as categories:

The Obvious: Mine.

The Not-So-Obvious: The Bulwark, a conservative website that bashes Trump smarter and better than most wokosos, and is written more elegantly than the National Review, and nowhere near as whiny. Their newsletter is so well-written, I rarely read their stories — but those are great, as well.

The OLD SKOOL: History Today, a longstanding British magazine with deep dives into history across the ages. Some of their articles are behind a paywall, but most aren't.

The Roundup:"Essential California," in which my colleague Julia Wick collects the best that the Los Angeles Times has to offer for the day along with a poem and more.

The Wild Card: MLB Morning Lineup is boosterism for baseball because the Big Leagues runs it, but their roster of writers is good, and they have a daily quiz.

As for books? Start with the new release The Hispanic Republican: The Shaping of an American Political Identity, from Nixon to Trump. Northwestern profe Geraldo Cadava does a good job of examining this most maligned of vendido, and shows the surprising history of Nixon and Mexicans. which I already knew — and you should, too!

Got a question for Guti? Email me here.

**

Enough rambling. This was the semana that was: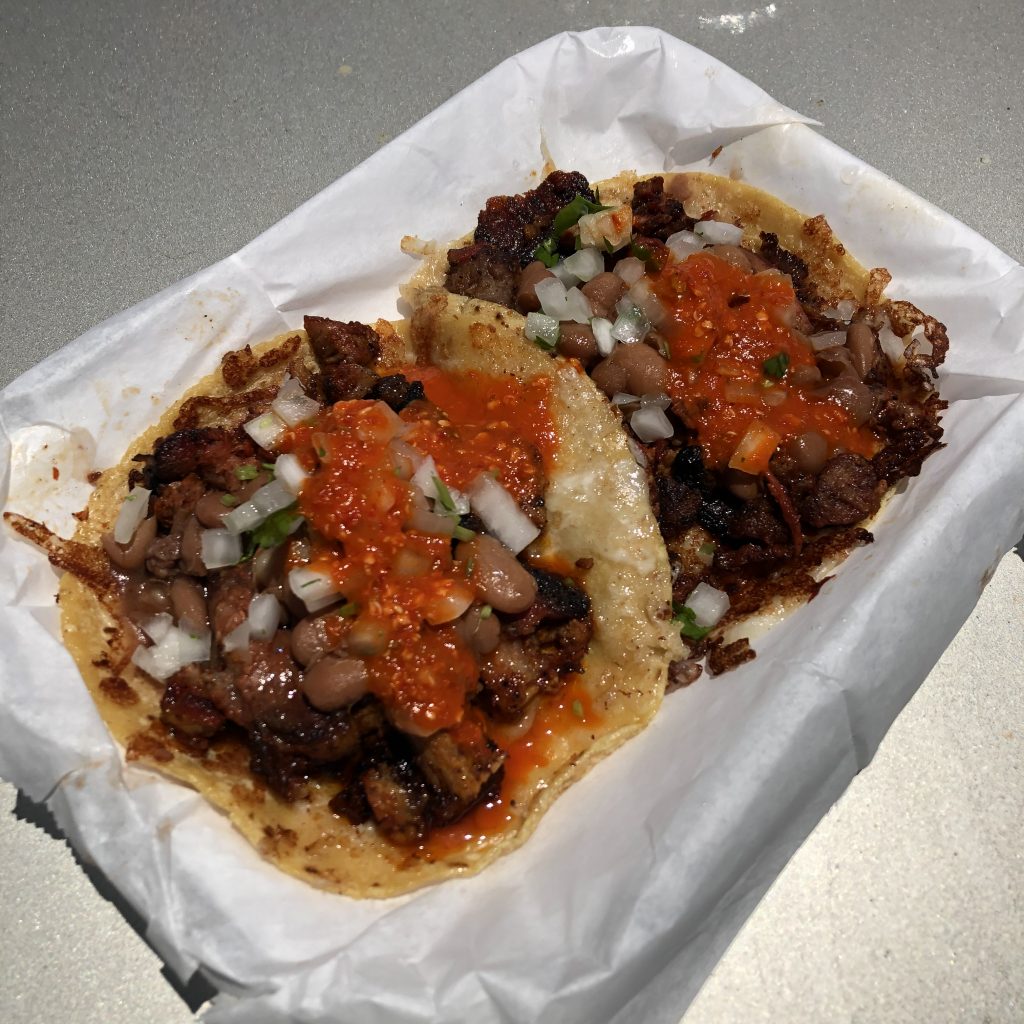 IMAGE OF THE WEEK: DELICIOUS tacos de adobada by El Ruso in Eastlos. They're famous for their flour tortillas, but these corn ones are so good that I'm going to include them in this year's KCRW #TortillaTournament — yep, it's happening again! Details to come…

QUOTE OF THE WEEK: "As through this world I've wandered/I've seen lots of funny men/Some will rob you with a six-gun/And some with a fountain pen"

–Woody Guthrie, on Pretty Boy Floyd

LISTENING:"You Were On My Mind," The We Five. I remember liking this folk-rock standard when I first heard it in high school on the detestable K-Earth 101. All these years later, the station doesn't play it anymore, but I had a chance to hear it recently — still impresses with its uplifting jangle, one of those awesome songs, like "Try a Little Tenderness" or Ravel's "Bolero," that slowly escalates to a smashing finale.

Trivia: The lead singer of the We Five graduated from Santa Ana High School, back when gabachos attended (like Diane Keaton!)

READING: "A Town in the Heart of Trump Country Learned to Love Immigrants. Then COVID Hit." About a group of Karens you will love: Burmese refugees in South Dakota.

TACO DONATION SHOUTOUT TO: David, who kindly donated 50 tacos to sponsor a full month of MailChango! He writes: "I would like to plug tacos. Specifically the Taco Kit from Alta Baja Market. My family has ordered a large delivery from Alta Baja Market at the end of every month. Taco kit, corn bread, pantry box, quiche etc… and every time we get it we feel like a favorite family member just dropped off a care package. It nurtures our soul."

I did not pay him to write the above; rather, he paid me AND my wife #respect

Also, forgot to give Cheryl's shoutout for her 45 tacos last week. She chooses to plug Black Live Matter Pasadena, especially their live feeds — BOOM.

Gustavo Community Office Hours!

I'm rebooting my stint as scholar-in-residence at Occidental College's Institute for the Study of Los Angeles! Every Tuesday, from noon-3 p.m. people can book half an hour with me and we can Zoom (over a secure line, of course) one-on-one about WHATEVER. Interested? Email me to book your time NOW!

Gustavo in the News

"Christopher Kimball's Milk Street Radio": I appear on the food podcast to talk about my 2018 Chile Highway road trip story for Eater, which just won a major award.

"By Praising Trump, Goya President Angers His Core Latino Market": The New York Times quotes me about why so many Latinos are angry about what the headline states.

"Brea School Board Removes Fanning Name from School Over KKK Ties": The Fullerton Observer cites my work from long ago, in further proof of through lines!

"Getting to Know . . . Gustavo Arellano, Features Writer": I get highlighted in the Los Angeles Times' internal newsletter.

Gustavo Stories

"Why Orange County officials have been downplaying COVID data" My latest KCRW "Orange County Line" talks about OC's official coronavirus website, which is barely better than GeoCities.

"The dark side of the South's Mexican combo-plate dream": My latest Los Angeles Times food story involves South Carolina, Jalisco, cockfighting, Mexican restaurant dynastites, and a dead man wearing only socks. KEY QUOTE: "It's like "Game of Thrones," except with more cheese sauce."

"Coronavirus rages in Orange County, but don't tell that to Disney fans": My latest LA Times front-pager (today!) is a co-production with two talented interns about the reopening of Downtown Disney, even as coronavirus rages across Orange County, specifically Anaheim. KEY QUOTE: "Guests had to pass through four checkpoints — a temperature-reading station, a K-9 dog, a security guard and a metal detector — before being allowed to enter. Workers stood around to see if any scofflaw took off a mask or got too close to a stranger. And loud instrumental versions of Disney standards like "Turkey in the Straw" and "You've Got a Friend in Me" served as a dissonant soundtrack."

You made it this far down? Gracias! Follow me on Twitter, Facebook, and Instagram while you're down here. Don't forget to forward this newsletter to your compadres y comadres! And, if you feel generous: