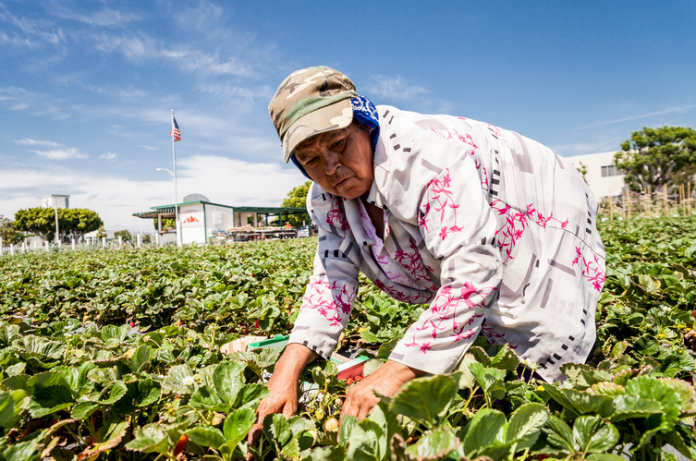 Gentle cabrones:
Sometime next year — I think in the summer — my next big project will be announced.
It ain't a book, or a movie, or a TV show (although I'm always working towards those), but rather something you'd NEVER expect from me.
Can't say what it is for right now, except the subject: My beloved Anaheim.
As part of my work, I compiled the below list. I asked my partners on the project if I could share it with ustedes, and they said AGUEVO.
(They actually didn't say AGUEVO. They're a bunch of nice gabachos)
It is imperfect, of course, BUT I don't think anyone else has even attempted it. So learn your history, and hit me up if there's something that's missing.
Nothing else for me to report on personally this week. Finishing up one 3,500-word feature, then doing another 3,500-word feature — all before I start at the Los Angeles Times. So enjoy this listicle, and know your history!
A TIMELINE OF MEXICAN ANAHEIM
1857: Juan Pacifico Ontiveros sells land that would become the original Anaheim—today, the land bound by North, South, East and West streets—to Germans who want to create a wine colony. Decades later, an author writes that Ontiveros told the Germans that the land he had sold them was so bad that it wouldn't even support a goat. There is no record whatsoever that Ontiveros actually said this, but the myth has been repeated in Orange County history books and passed as fact ever since.
1870: Anaheim incorporates with perhaps the first bilingual name for a city in California: The Spanish "Ana" for the Santa Ana River, and the German "heim" for home. It creates a portmanteau that means "home by the Santa Ana River." The Mexicans in town call it "Campo Aleman"—the German Camp.
1890s: The first immigrants from Jerez, Zacatecas begin to move to Anaheim to work the orange groves.
First time reading this newsletter? Subscribe here for more merriment! Buy me a Paypal taco here. Venmo: @gustavo-arellano-oc Feedback, thoughts, commentary, rants? Send them to mexicanwithglasses@gmail.com
1906: Alejandro Morales begins to sell tamales that his wife makes from their Anaheim home. He initially goes around town in a tamale wagon, but eventually establishes a company called Alex Foods that builds a factory on what's now Lemon Street and Carl Karcher Way. Their tamale brand, XLNT, becomes a California staple for decades.
1936: Orange County's Citrus War, which saw thousands of orange pickers go on strike for higher wages and the right to form a union, starts in an orange grove off the corner of what's now Santa Ana Street and Anaheim Boulevard.
Late 1940s: Latino activists led in part by musician Emiliano Martinez successfully sue the city of Anaheim to desegraget the pool at Pearson Park. And Pearson Park, too!
1950s: Thanks to Brown vs. Board of Education, Anaheim's schools begin to desegregate.
1956: Joe Avitia, son of Mexican immigrants, helps Anaheim High win a CIF football title as a fullback. He's the first of a wave of Latino football players, from the Garcia brothers (Che and Joaquin, son of Chicano activist Seferino) to Brian Diaz to Luis Gomez, that helped make the Colonists a perennial prep powerhouse.
Early 1960s: The Morales family invents Doritos at Disneyland.
1978: The Little People's Park Riot happens after police officers begin to assault Chicano young men who returned home from a football game. The aftermath leads to the creation of a 40-foot mural by legendary Chicano artist Emigdio Vazquez outside the min-market right across the street from Little People's Park. It still stands to this day, but is badly faded. The Little People's Park Riot also leads to the formation of Los Amigos, a Latino civil rights group that meets to this day.
Late 1970s: The De Anda family from Jalisco begins to sell tacos during soccer games at La Palma Park. They would go on to open Taqueria De Anda, the largest family-owned taqueria chain in Orange County.
1980: Miguel Gonzalez and his family open a Latino supermarket off Anaheim Boulevard. They keep the name of the original store—Northgate—because they were too poor to change the marquee. Northgate would become a pioneer in the Latino supermarket industry and now has over 40 locations across Southern California.
1986: Salsa club JC Fandango opens its doors. It would become world-famous for hosting the biggest names in Latin music.
1994: Loretta Brixey is unsuccessful in her campaign for an Anaheim City Council seat. She reverts to her maiden name, and changes parties from Republican to Democrat. Two years later, Loretta Sanchez is elected to Congress.
1998: Anaheim High graduate Lou Correa wins a state assembly seat. He'd go on to serve as an Orange County supervisor, and is currently a congressman.
1996: Anaheim is the first city in the United States to station an immigration officer in its jail to deport undocumented immigrants arrested for a crime.
1999: The Anaheim Union High School District passes a resolution that proposes to sue Mexico $50 million for educating the children of illegal immigrants.The move galvanizes a new generation of Latino activists.
2002: Josie Montoya passes away. She had organized around the Jeffrey-Lynne barrio for decades and fought long against police brutality.
2010: The Latino-majority UNITE HERE Local 11 union, which represents hotel workers at the Disneyland resort, makes international news when cast members dress up as beloved Disney characters as they hold a sit-in at the intersection of Ball Road and Harbor Boulevard. The union will prove to be a thorn in the side of Disney for years to come.
2012: Over the course of two days, Anaheim police shoot and kill two Latino men. Riots ensue that draw international attention and also reveal the urban realities of Anaheim to the world.
2014: Long Beach State professor Jose Moreno and others sue the city of Anaheim, alleging its at-large voting for city council disenfranchises Latinos. The city eventually settles, paving the way for district elections and for Moreno to get elected to the city council that year.
2016: Amin David, founder of Los Amigos, passes away.
**
Enough ranting. This was the semana that was:
LISTENING: "Must be Santa," She and Him. I really don't care for Zooey Deschanel, I'm not a fan of Christmas music, and I ALWAYS hated "Must be Santa" — but damnit if I don't love this version, or Deschanel's side project — don't @ me!
READING: "Where Julio Cesar Chavez and Macho Camacho Became Stars ~ How Azteca Boxing Club in Bell Became a Training Ground for Champions." Always a sucker for great boxing stories and local history tales, and L.A. Taco (where I serve as editor-at-large POR VIDA) published a hell of a right-left. Pinche Macho Camacho!!!
Gustavo in the News
"OC "Mex-In-Chief" on the "maremoto azul" and crushing Trump's baldheads": The Orange Juice Blog opines on my opinions; jealous bloviator promptly freaks out.
Gustavo's Stories
Me with Ada Briceño, co-president of UNITE HERE Local 11. She's running to become chair of the Democratic Party of Orange County — vote for her, Dems!
"Do elections hold sheriffs accountable?"
: My latest California columna for the
Los Angeles Times
casts skepticism on why we elect sheriffs in the first place.
KEY QUOTE
: "Maybe that system worked in ye olde days before constables and night watchmen. But in modern-day America, sheriffs too often turn into tin-pot dictators with a brass badge and a pocketful of lead."
"Democratic Party of Orange County Chairwoman to Step Down"
: My latest KCRW "Orange County Line" commentary takes on the battle to replace Fran Sdao, who only helped flip ALL of OC's congressional races blue.