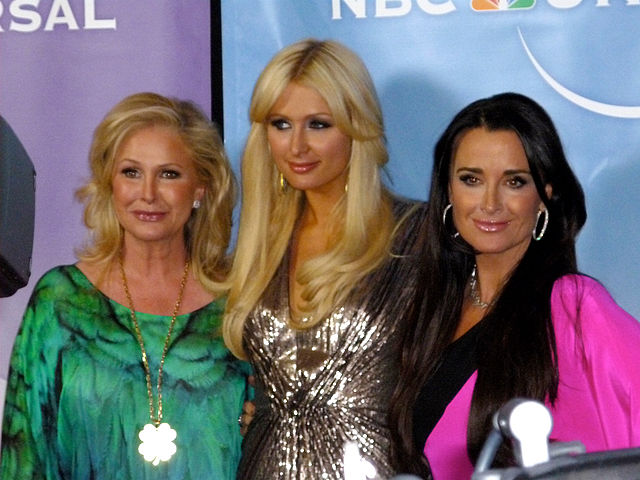 Gentle cabrones:
I have haters.
I have haters on the Left and Right. I have haters who think I'm anti-white, and who insist I'm white-aligned, whatever the fuck that means. I have haters who think I'm a radical socialist, and a corporate sellout. I have haters who think I'm a SJW, and problematic.
I have haters.
But this canto isn't about them… in a way.
Because I also have fans. I have fans on the Left and the Right. I have fans who think I rip apart white people and those who praise me for being color-blind in my fusillades. I have fans I think I'm down for the cause, and those who think I'm a secret conservative. I have fans who think I write with sensitivity, and others who love my politically incorrect mind.
I have fans.
But this canto isn't about them, either…in a way.
Instead the topic is what all sides of both sides share: they can't afford to ignore me.
Both want to read/see/listen what I do, because my work has impacted them so much.
It's an ideal we should all aspire to…in a way.
**
First time reading this newsletter? Subscribe here for more merriment! Buy me a Paypal taco here. Venmo: @gustavo-arellano-oc Feedback, thoughts, commentary, rants? Send them to mexicanwithglasses@gmail.com
Years ago, in one of the cutest things someone ever wrote about me, someone described me as the Paris Hilton of the Latino journalism world. They had it in them that I was a self-aggrandizing, shameless self-promoting clown. It was kind of true.
But I didn't care what people thought about me; I wanted people to pay attention to my work. To the people and places and philosophies I wrote about. And my trumpeting of it all worked, because here I am.
How the hell else should it be? Creative people especially must market themselves at all time. There is no sense in quietude – unless you're Emily Dickinson, you want the world to read you and debate you and do it again.
I doubt people remember me — like, my personal life or views. But they sure as hell remember my stories, my tweets. My work. Because I WERK to get it out there.
You don't get assignments by not showing up, fam.
So that's why you can't afford to let people ignore you. That's why I acknowledge each fan and especially hater, even if just once. You want it so that they're talking about you more often than not, and they're always thinking about you whether they want to or not.
Example: a couple of years ago, someone wrote what they thought was a take down of me, which ended with the immortal couplet "Fuck Gustavo Arellano." Thanks!
What was even funnier, though, was the aftermath. Fellow travelers began to argue with the author's interpretation of how I was supposedly canceled. Said travelers said they were the ones that canceled me, not the author of the couplet.

Meanwhile, I was writing my way into a job — because I made it so that my future bosses were paying attention to all my freelance work. They couldn't afford to ignore me anymore.
That's the way forward in any profession, in any situation. Be a one-person band — play the trumpet, bang the drum, hit the foot-powered cymbals on your knees. Get everyone's attention with your good work — the good and the bad. Keep doing what you're doing to keep it.
Don't suffer in silence. Do it again. Talk to the bosses and the interns. Talk, talk, TALK. If you're not doing it, then what the hell are you doing?
But above all: Don't believe your hype.
Did I mention I'm painfully shy? I am — but I'm no pendejo…in a way.
GRÍTALE A GUTI
This is the column where I take your questions about ANYTHING. And away we go…
Rice in burritos: Yes or no? I live in San Francisco, where the Mission-style burrito (for those not in the know, it's the name of the neighborhood, not the bad tortilla brand!) always comes with rice inside. Except the few select taquerias where it doesn't. I've been up and down the California coast and most of the burros I've sampled in various locations are made with rice. But the debate rages. For the record, I love both styles, and the burrito sin arroz is always the better choice when I don't want that gut-busting feeling for the rest of the afternoon. But a fat burrito with rice reminds me of home, so …
Rice in burritos if you like 'em like that. I do, but doesn't always have to be that way, either, People who say burritos with rice are a gabacho heresy have obviously never had a BRC in the Inland Empire, or are from San Diego, which claims they invented carne asada burritos and taquitos but didn't invent either. They did invent burritos with French fries in them, which is more of a heresy than rice in a burrito, if you want to play that Baylessista game. I don't; it's for children.
Got a question for Guti? Email me here.
**
Enough rambling. This was the semana that was: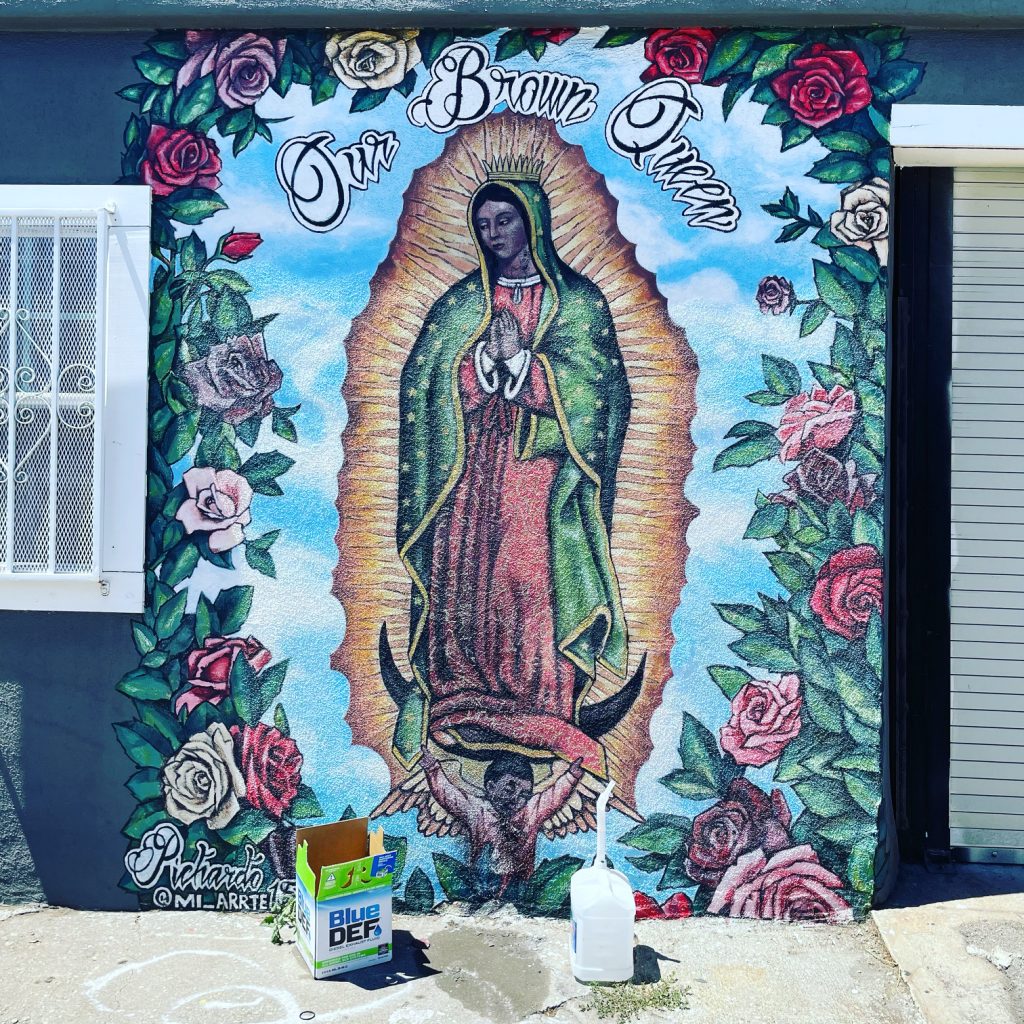 IMAGE OF THE WEEK: Virgen de Guadalupe in that part of LA where Boyle Heights bleeds into Eastlos.
QUOTE OF THE WEEK: "The dreamer is the designer of tomorrow. Practical men…can laugh at him; they do not know that he is the true dynamic force that pushes the world forward. Suppress him, and the world will deteriorate toward barbarism. Despised, impoverished, he leads the way…sowing, sowing sowing the seeds that will be harvested not by him, but by the practical men of tomorrow, who will at the same time laugh at another indefatigable dreamer busy seeding, seeding, seeding."
—Ricardo Flores Magón
LISTENING:"El Puente Roto," Dueto Río Bravo. Only ranchera — and maybe bluegrass — can turn a song about a washed-out bridge into a metaphor for heartbreak and misogyny. By a sister group not enough people remember, lost among Huertas and Jilguerrilas and Dos Rosas…
READING: "The Ghosts of Doongerwadi": This is an oldie-but-good from Harper's and thus behind a paywall — but this dive into the slow death of the Parsis (Zoroastrians who migrated to India centuries ago) via the tracking of their funeral rites is worth it.
SHOUTOUT TO: Rachael, who kindly donated 50 tacos to sponsor a full month of MailChango! She writes "I'm working with a program that sends a pair of bilingual books to parents who are incarcerated, and their children so that the parents can read the books over Zoom to the kids. Anyone interested in helping, please email me at RachaelCianfrani@gmail.com and I will send them the list and the links to buy right from amazon."
Gustavo in the News
"You Want To Talk About Hot Cheetos?": I appear on NPR's Latino USA to talk about the eternal saga that is Flamin' Hot Cheetos.
"'Woo-Anon': The creep of QAnon into Southern California's New Age world": One LA Times newsletter you should subscribe to plugs a columna of mine.
"Essential Politics: Democrats scramble to combat rising homicide rates in American cities": Another LA Times newsletter you should subscribe to plugs the podcast.
"Newsletter: Essential California Week in Review: A new era on the horizon as California reopens": Still another LA Times newsletter you should subscribe to plugs the podcast.
"The return of weekly restaurant reviews": Still yet another LA Times newsletter you should subscribe to plugs a columna of mine.
"A beginner's guide to Mexican candy": I appear in an LA Times Food video to bury Duvalín and praise Mazapán.
"Good Taste: A trial run for Trejo's Tacos, Le Marais Bakery's TikTok fame…": A San Francisco website makes note of my love of loquats.
"Tired of the same old lunches? Here are chef John Ash's favorite sandwiches": The Santa Rosa Press-Democrat shouts out my book on Mexican food.
"Vendedores oaxaqueños replican la Guelaguetza en Los Ángeles": A Oaxacan newspaper shouts out a columna of mine .

"California Playbook": Politico's Golden State newsletter shoults out a columna of mine.
"Morning Report: The Plan to Spread Parks Money Around": The Voice of San Diego shouts out a columna of mine.
"¡Conquistando el Medio Oeste, una enchilada, chile con carne y un taco a la vez! ": Haven't been to Tulsa in years, so great to talk to a local publication about one of my favorite Mexican dishes in the U.S. — yes, in Tulsa!
Gustavo Podcast
This was the debut week for "The Times: Daily news from the L.A. Times," the podcast that I host. So I'll be posting the episodes here — listen to them, and SUBSCRIBE. Don't let me become the Poochie of podcasts!
"Will COVID-19 stop the Tokyo Olympics again?": A talk with my LA Times colleague Victoria Kim and a diver from Huntington Beach.
"Car chases are deadly. We love them anyway": A group of experts try to dissuade me from my love of police pursuits.
"The ways to heal from COVID-19 PTSD": How to get to a better place.
"Katie Hill takes revenge porn fight to Congress": The former congresswoman speaks.
"U.S.-Canada border closure over COVID-19 leaves town stuck": I turn the mic over to my awesome colleague Richard Read.
Gustavo Stories
"Grítale a Guti, Ep. 54": Latest iteration of my Tuesday-night IG Live free-for-all.
"Term extension or limit? OC supervisors argue over proposal language": My latest KCRW "Orange County Line" talks about the ultimately successful move by OC Supervisor Lisa Bartlett to extend her political career.
"Column: Throwing tortillas isn't a racist act — until it is": My latest Los Angeles Times columna talks about the long, strange history of tortilla-tossing in California. KEY QUOTE: "All of the above came and went as the harmless fun that it was. But put Latinos on the receiving end, and tortilla-tossing suddenly takes on a different, darker meaning."
You made it this far down? Gracias! Follow me on Twitter, Facebook, and Instagram while you're down here. Don't forget to forward this newsletter to your compadres y comadres! And, if you feel generous: Buy me a Paypal taco here. Venmo: @gustavo-arellano-oc