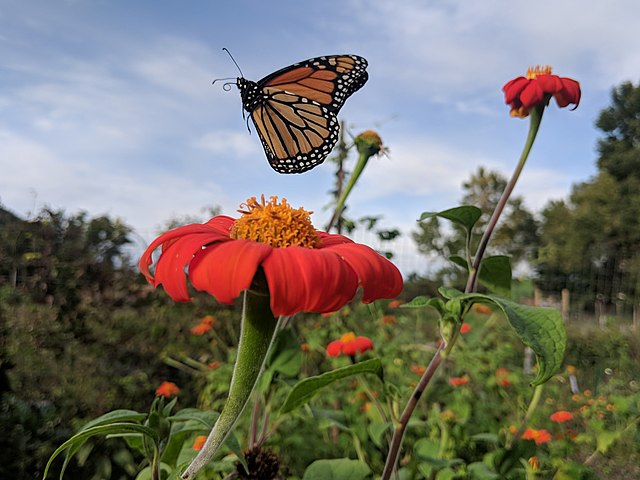 Gentle cabrones:
SO…in the middle of the beginning of the beginning of one crazy news cycle that was this past week, I had to take a phone call.
I'm probably going to be an adviser for a project on…something, so had to take a conference call in the closet of my wifey's market (I don't do Zoom — too awkard). All you need to know about it is that our meeting started with an acknowledgment that we were holding it on Tongva and Acjachemen land…yeah.
Everyone had important things to say, but one person said something that rung with me. After I pointed out that people too often settle for what's offered instead of what's deserved, someone put it better: too often, we seek the transactional instead of looking at the possibility to make something transformative.
And damnit if that wasn't one of the most profound things I've heard in a while.
And something we should all heed during these interesting times.
**
First time reading this newsletter? Subscribe here for more merriment! Buy me a Paypal taco here. Venmo: @gustavo-arellano-oc Feedback, thoughts, commentary, rants? Send them to mexicanwithglasses@gmail.com
You don't need scientists or authorities to realize coronavirus is the most significant event of this generation.
Even if St. Jude Thaddeus hears our prayers, we're looking at a changed world.
And we still don't know what's going to come.
Whatever pits of despair you might be in right now, get ready to dig deeper, because the immediate future doesn't look pretty.
But in what happens afterward — whenever that is — is where the promise is.
Right now, we're living with nothing but transactions on our mind. How can I stretch my money? Bills? What can the person I talk to give me?
Don't live like that.
I never have.
I've always tried to live my life in a way where everything looked beyond the immediate.
Quick example: my 2008 book Orange County: A Personal History (available at LibroMobile) was a massive flop — if you only saw the sales figures. But my intent was never for it to be a best-seller — I knew the audience was too small.
Instead, I wrote it so it could become a text that a generation of college and high school students would have to read as professors increasingly realized Orange County was a fascinating place to study — and my book was the only holistic tome around.
And once the students read it, they'd think about Orange County far more critically, and inspire them to try and transform this forsaken land.
12 years later, that's the conversation I had last week over Zoom.
In these days when all of us should be living like stylites, think about how every interaction from now on — financial, personal, professional, whatever — should be more about what it can accomplish in a way that reverberates instead of just what you can get right there and there.
We can't predict what will happen in the coming weeks, or months, or even years, but we sure as hell can take charge of how we live them.
Cuídense.
GRÍTALE A GUTI
This is the column where I take your questions about ANYTHING. And away we go…
In high school, you were voted most likely to succeed. Do you feel that you met your 18-year old self's expectations? Do you still have pending goals?
Yes and no on the expectations. I wanted to conquer Hollywood, and never did and don't plan to anymore (the subject of a future canto one day). On the other hand, I was determined to always be me in my life — and I've never once budged from that. 18-year-old Gus wouldn't be impressed by me, because he knew Gus would abide.
As for pending goals — I've never had goals. Veni, vidi, vici, you know?
Got a question for Guti? Email me here.
**
Enough rambling. This was the semana that was:

IMAGE OF THE WEEK: New Mexico-style retablo of San Lorenzo at my wife's Alta Baja Market in SanTana. Praying to him, the patron saint of chefs and cooks, in these days when so many restaurants are shut down or just limited to take-out…
LISTENING: "Groovy Situation," Gene Chandler. Man, I hadn't heard this one in YEARS, namely because there are no radio stations left that play jams like this (not even Art Laboe!). But it popped on a special show on SiriusXM's Soul Town channel, and I smiled — Chandler's voice is underrated, the music is tight yet playful. Can you dig it?
READING: "The Fall of Evo Morales." The New Yorker's Jon Lee Anderson is always a must-read, especially his profiles of Latin American leaders. This one, about Bolivia's ex-president, is Anderson at his best: incredible access, micro- and macro-view of history, and sharp writing like this: "Morales, dressed in a wool jacket and chinos, spoke volubly but wore a watchful expression."
Gustavo in the News
"JL2.0": I met John Lamb over a decade ago during a book reading of mine in Nashville, and we've been Facebook friends ever since. He just started a newsletter, and described me thusly: "his hustle, heart and craft are all high-functioning." Too kind!
"Tracy Wood, reporter who helped The Times win a Pulitzer after L.A. riots, dies at 76": I get quoted in a LAT obituary about a giant of Orange County reporting.
"The Daily Dive iHeart Media": A month ago, appeared in a podcast to talk about my Los Angeles Times story about UC Riverside's endangered citrus collection.
Gustavo Stories
"This isn't the first time a virus caused social panic. The Spanish flu did too": A dive into Los Angeles archives with holdings on the 1918 pandemic, and what history can teach us about this moment. KEY QUOTE: "There were warnings by politicians and doctors that the pandemic was coming. Mandatory quarantines followed, along with skepticism by a public that felt the threat was all hype. Then, the deaths started."
"On Catalina Island, concern yet calm as coronavirus threatens tourism economy": I spend a day in the Island of Romance and talk to locals afraid of what the pandemic will do to their livelihood. KEY QUOTE: "Islanders were resigned to one of the biggest economic hits of their lifetime. But they also offered perspective."
"Alt-weeklies thought they'd been through the worst economically. Then came coronavirus": Sad story to write, because the subject obviously hits home. KEY QUOTE: "The economic forecast for local newspapers in general was miserable long before the pandemic, which has only deepened their woes."
"A lesson in essential services during the coronavirus outbreak: Groceries, yes. Billiards, no.": I help out my fabulous colleagues Maria La Ganga, Hailey Branson-Potts, and Brittny Mejia in a story rounding up Day 1 of California's coronavirus stay-at-home reality by hanging out with people boarding a bus to Tijuana from Anaheim. KEY QUOTE: "She thought threats of the coronavirus were "puro chisme" [a bunch of gossip] but noted Tijuana was far less crowded now because of Californians sheltering in place."
You made it this far down? Gracias! Follow me on Twitter, Facebook, and Instagram while you're down here. Buy me a Paypal taco here. Venmo: @gustavo-arellano-oc. And don't forget to forward this newsletter to your compadres y comadres!