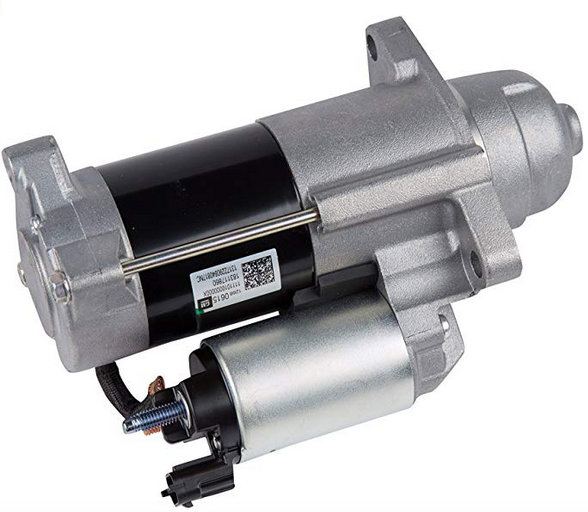 Gentle cabrones:
We piled into my GMC Yukon after a wonderful Sunday in Ensenada. Drinks at Agua Mala Cervecería. Dinner at Il Massimo, an excellent Italian restaurant within hearing distance of cruise-ship horns. Another artisanal brewery. And, finally, tacos de adobada at the legendary Taquería El Trailero.
I was one of two designated drivers for a caravan of ladies from my wife's Alta Baja Market. This is the second year she has taken her workers down to Baja California for 36 hours of wine and food and education and fun.
Night One was a success, but it was 10:30 at night and the Valle de Guadalupe beckoned mañana. Next stop: The beachside home of our host. We joked about me finally joining everyone in getting drunk by channeling my inner Category Six.
I turned the ignition. Howard Stern began to babble from the speakers. The lights flashed on. The engine…the engine.
THE STARTER.
DAMNIT!!!
**
First time reading this newsletter? Subscribe here for more merriment! Buy me a Paypal taco here. Venmo: @gustavo-arellano-oc Feedback, thoughts, commentary, rants? Send them to mexicanwithglasses@gmail.com
Starters are notoriously fickle things. They work perfectly fine…until they don't.
Just like life.
Except…if you know your cars, you can anticipate when a starter is getting ready to fail. And I'm not talking about the infernal clicking a bad starter mocks you with once it's already dead.
The day before, I was noticing that whenever I turned on the car, there was like a half-second hiccup. "The starter," I thought to myself. But I ignored the facts before me, because I hoped against hope that the problem was just my imagination, or that it would go away.
My arrogance got me on the little things.
Just like life.
10:30 at night in Ensenada, two carfuls of cold and tired women, an Uber driver 45 minutes away, and taxis nowhere to be found.
I didn't panic, but I wasn't Joe Cool, either.
I was furious at the Fates. For someone who values self-control and creating your own destiny, I was now helpless. And for someone who hates asking for help from loved ones, let alone strangers, I was in one of the worst non-dangerous situations I could imagine.
But I had to get over my self-inflicted psychological blocks, and act.
Fast.
Our host asked the taqueros to give us a jump — maybe it was the battery? It wasn't. But Felipe went under the Yukon to discover that it was, indeed, the starter. He gave me the number of his mechanic friend, Alejandro.
At 11:30 at night, I called him. He was grumpy at first, but said he'd be there at 7 a.m. the next morning.
Alejandro used to live in Lemon Grove and the Moreno Valley, working in construction until returning to his native Ensenada, tired of American bullshit. He fixed the starter within two hours, with one hour spent waiting for auto parts stores to open.
He taught me the mechanics of a starter — how they work, and which part had failed. I never even bothered to think about this seemingly inconsequential but vital part of a car. No one ever does. And all that makes it work at the end is four little slivers of carbon that slowly wear away with time.
The more you know….
Alejandro didn't rip me off, as is the wont of mechanics around the world. I tipped what he charged me, and bought him tacos de adobada for breakfast.
You can always depend on the kindness of taquero strangers.
And, throughout this whole ordeal, a hummingbird mural looked at us from across the street.
Take care of your starters, people. Although you really can't, unless you notice the little things.
Just like life.
GRÍTALE A GUTI
This is the feature where I take your questions about ANYTHING. And away we go…
I've never been disappointed after reading your newsletter. Your eclecticism of subject matter is heartening. You are doing excellent at your calling.
Gracias for the kind words, subscriber! Everyone else: I'm not publishing the above to inflate my ego, but rather to put out a call for more questions for this part of my cantos. Well is running dry, you know? Seriously: ask me ANYTHING about ANYTHING. Email me below. No questions, no answers from me — and I turn this into a haiku section or something. And you don't want THAT…
Got a question for Guti? Email me here.
**
Enough rambling. This was the semana that was:
IMAGE OF THE WEEK: 8 different citrus fruit from our home garden? Which is which? Follow me on Instagram and find out!
LISTENING: "Son of a Lovin' Man," Buchanan Brothers. Finally saw Once Upon a Time…in Hollywood. B+ that might go higher. Tarantino is my third-favorite director, bu this one was more meandering than it should've been. But the soundtrack! This jam! Organ, harmonies, piano, cowbell — how have I never heard it?!
READING: "Fear, Loathing and Zulm in Iran": History Today is a longstanding British publication that always puts out great, timeless-yet-timely articles. This one was published in 2018 yet rings relevancy.
Gustavo in the News
"The Indy Endorsement: The Carne Asada Tacos at Baja Springs": Coachella Valley Independent editor Jimmy Boegle gives a nice shoutout to my Taco USA book. Gotta go visit him soon out in the desert…
"SouthWord: Queso Standoff": A Southern media company flew me out to Atlanta so I could opine on queso. Life is good…
"Trump Watch": I appear on longtime KPFK-FM 90.7 host Jon Wiener's show to talk about Democratic politics in Orange County politics.
"The Bitterroot Newsletter": My recent LA Times story about Dems going left in OC gets plugged in this newsletter about the West.
Gustavo Stories
"Orange County politics: 2020 predictions": My latest KCRW "Orange County Line" makes predictions for my beloved homeland.
You made it this far down? Gracias! Follow me on Twitter, Facebook, and Instagram while you're down here. Buy me a Paypal taco here. Venmo: @gustavo-arellano-oc. And don't forget to forward this newsletter to your compadres y comadres!