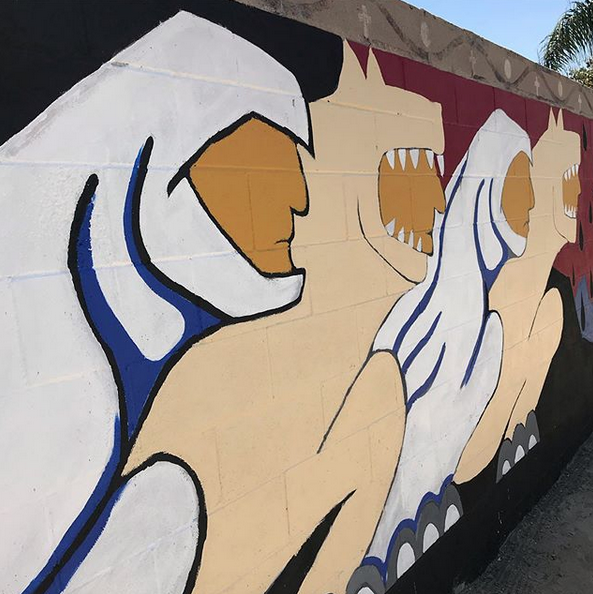 Gentle cabrones:
So I was in my backyard reaping the tomato avalanche that we hatched in our garden this summer – been averaging 10 pounds per daily harvest for the past three weeks, and we have at least another month's worth of them — when I heard my Mexi neighbors play "Dust in the Wind."
I never understood why people hated prog rock – it wasn't my favorite genre, but I can dig it. I'm always a sucker for finger-picking guitar tunes, so Kansas' best song is beautiful, if a bit clichéd in its existential outlook.
And it's also wrong.
People can make a difference in life, leave their imprint in this vale of tears. We just don't know when, or how, and we definitely have no power to make it happen.
And no one knows this better than reporters.
**

First time reading this newsletter? Subscribe here for more merriment! Buy me a Paypal taco here. Venmo: @gustavo-arellano-oc Feedback, thoughts, commentary, rants? Send them to mexicanwithglasses@gmail.com
Do you want to quickly learn the fickleness of life? Be a reporter.
You can put years and your heart into a story… and no one reads it.
Similarly, slap together some rant, and it goes viral. The most retweeted comment I ever created was a Saturday morning one-off against the New York Times consistently using the word "bodega" in articles about California, even though the word means something completely different in L.A. versus NYC.
Depressing.
And yet…you give it your all in journalism, in the hope that someone notices one day. In the hope that your story might make a difference.
Two stories I wrote years ago continue to make a difference.
Last week, the Rancho Santiago Community College District board of trustees recognized William and Virginia Guzman nearly 80 years after their family were the first to file a lawsuit against segregated schools in Orange County. The Guzmans would go on to be one of the five plaintiff families in the far-more-famous Mendez, et al vs. Westminster case, but still don't make it into many history books.
The Guzman family invited me to attend, because they partially credit me with making the recognition of their parents and grandparents possible. In 2009, I wrote a story focusing on Lorenzo Ramirez, the father of one of the families who were part of the Mendez, et al case and whose now-adult children wanted recognition not just for their dad but for all the other families.
Because of that article, Santiago Canyon College eventually named their library after Ramirez, and also erected a bust of him. And the Guzmans and Palominos and Estradas (the other families involved in Mendez, et al.) finally realized that their families, too, deserved recognition.
Thanks to my story.
Meanwhile, in Placentia's Atwood barrio, residents are restoring a 240-foot-long Chicano mural that the elements destroyed long ago, and that the County of Orange accidentally whitewashed. In 2015, I wrote an article about Orange County's endangered Chicano murals, and mentioned how no one knew the provenance of the Atwood masterpiece.
The article stuck with Joe Parra, a former resident who grew up with the mural and finally took it upon himself to gather others so the artwork could finally emerge from the dead.
Thanks to my story.
I retell the tales of Guzman and Atwood not to brag, but to remind ustedes that you never know. You never know how you impact lives, for better or worse. So you always need to give it your all, be the best you can be.
We reporters are a bit luckier than other humans. People will tell us if our stories made a difference. But the successful reporter is ultimately deontological — that is, our jobs are a duty to the Truth, no matter what the end may be.
But ultimately, we just do articles in the wind.
Better than wayward ones, you know? Because that Kansas song is terrible.
**
GRÍTALE A GUTI
This is the feature where I take your questions about ANYTHING. And away we go…
Long-story short, my German great-great-great grandfather had himself buried on his ranch in San Bernardino in the early 1900s. A developer bought the land from my extended family and wants to develop right over his unmarkedgrave. The developer did ground-penetrating radar and found the gps location of the graves but won't share it with the family. I'd really like to get a grave marker put on the site. I feel that my great-great-great grandfather Julius Meyer would not want his bones moved from there to a cemetery. He wanted to be buried on his ranch.
I guess that wasn't so short! My question to you is what steps do you think I should take in this situation?
This reminds me of My Family/Mi Familia, the classic Chicano film by Gregory Nava. Early on, a character insists he get buried on his farm, which dates back to the time that California was a part of Mexico. I wouldn't have let the developer know that your antepasado was buried there, so Herr Julius could rest in peace. Is the developer threatening to move his remains? Alas, since it's now his property, I think he can do whatever he wants. But get the local Historical Society involved, and place an inconspicuous once whatever McMansion development gets built. And tell your extended family that they're a bunch of pendejos.
Got a question for Guti? Email me here.

IMAGE OF THE WEEK: Yesterday marked the fifth wedding anniversary of my wife and I — yep, that's her with our VW bus, on the road to another adventure. Go check out her store, Alta Baja Market, where I'm the star dishwasher!
LISTENING: "Las Tres Huastecas," Nicandro Castillo. All the chipsters love son jarocho, but do they know its country cousin, son huasteco? The man who mainstreamed the music for mariachi consumption was Castillo, and this is one of his most famous compositions, an homage to the La Huasteca region of Mexico. "Real" son huasteco is better, but I do love Castillo's lilt, the fluttering flutes that represent La Huasteca's rustic beauty, and the evocative lyrics. One day, I'm going to do a listicle of the best Mexican state songs…
READING: "Venezuela's Two Presidents Collide": I've had this story on my iPhone ever since it appeared early June, but just finished it. The New Yorker's Jon Lee Anderson is always brilliant, and this story shows why: He hangs out with supporters and detractors of Nicolás Maduro and Juan Guaidó, portraying the former as an inept tyrant but the latter as an inept baby. Good luck, Venezuela…
Gustavo Appearances
AUGUST 31: "Canto de Anaheim": I'll be the host for a radical production: Members of the Pacific Symphony will tackle the history of Mexican Anaheim through classical music! 7 p.m. in the beautiful Pearson Park Ampitheater, 401 N. Lemon St., Anaheim. Event is FREE.
Gustavo in the News
"Flamin' Hot Cheetos: The Humble Beginnings Of A Junk Food": San Diego NPR listeners get to here me on a story other California NPR listeners heard months ago.
"Netflix's Taco Chronicles is deliciously predictable": Even though I have nothing to do with the current hit show (associated produced by the homie Javier Cabral, who's now heading LA Taco — give 'em some feria!), the author still manages to work in my insights on Mexican food.
"California Playbook": Politico's daily newsletter on all things Cali gives me some love for my obit below.
Gustavo Stories
"OC Line: Changes to 'grandstanding' in Orange County": My latest KCRW commentary takes on the pettiness on display at city councils in Irvine, Anaheim, and Westminster.
"Where to find OC Line": A quick blurb for those of ustedes who subscribed to my KCRW OC line podcast that I'm now part of Greater LA, and appear around 1:20 p.m. instead of 6:40 p.m., as I had for nearly five years.