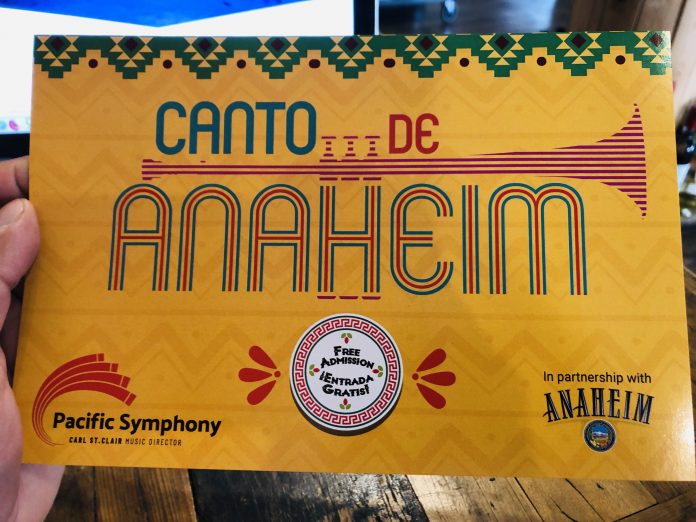 Gentle cabrones:
Primeramente, apologies for the delay in this canto. But I wanted to guarantee as many readers as possible, so I figured Tuesday after Memorial Day would be a better time to send off my newsletter than a Saturday morning when most of ustedes are probably getting ready to grill or drink or anything other than the purpose of the holiday, you know?
Anyways, many of ustedes regularly ask me about appearances and the like. I haven't done much since March, on account of my mami's health. But as a friend told me recently, we have to move forward, even if we'll never move on.
So below is what I've got for the summer. I'll send out reminders in my canto the week before the event, and include any new ones.
And, as a public service reminder: I'm not that big of a deal. Don't assume I'm too big of a grandee to speak to your group/school/college/corporation. If I'm available, and the fee is right, I'm down.
And what do I charge? Free for K-12 and small community groups in Southern California. Reasonable for anyone else in the region. Travel, board, and an honorarium outside of SoCal. If I charge, it's on a sliding scale — I know what I'm worth, but I'm also understanding of budgets. I used to speak at a high school conference in Nevada — never charged them outside of the airfare. They thanked me every year, and expressed disappointment at the prominent Chicana author who wanted to charge them $25,000 for a one-hour speech to speak to kiddies.
Fuck that.
First time reading this newsletter? Subscribe here for more merriment! Buy me a Paypal taco here. Venmo: @gustavo-arellano-oc Feedback, thoughts, commentary, rants? Send them to mexicanwithglasses@gmail.com
JUNE 1: "OC Media in Crisis": I'll b speaking at Cal State Fullerton about how generally pathetic Orange County's media is — but it's the fault of the consumer, not the reporters. 2 p.m. at Pollak Library Room 130. Event is FREE, and so is parking — and you KNOW the latter rarely happens!
JUNE 4: "Taco USA: A Conversation Kitchen with Gustavo Arellano": I'll be at the Anteater Test Kitchen at UC Irvine talking about my book while ustedes gorge on a three-course meal. Event starts at 6, and is FREE — but you have to register here.
JUNE 5: "Food For Thought: Access, Affordability, Equity in the Food System in LA": I talk food justice at a special event co-sponsored by Mother Jones and Food Tank. Will be at Dynasty Typewriter, 2511 Wilshire Blvd., Los Angeles, and starts at 7 p.m. Tickets are $25 and can be gotten here.
JUNE 6: "La Cocina: Voices from the Kitchen": I'll be doing a presentation as part of the amazing San Francisco nonprofit's regular The Moth-style events. Will happen at 6 p.m. at The Women's Brava Theater, 2781 24th St., San Francisco. Tickets are $65-$75, but include food and La Cocina's newest cookbook.
JUNE 15: "Bill Esparza's Taqueando: A Taco Lifestyle Festival presented by Tecate": I'll be in charge of the judges at this new taco festival run by the homie Beel. Will happen from 1 p.m.-5 p.m. at Skylight Row DTLA, 777 Alameda St., Los Angeles. Tickets from $45-$75 and TOTALLY worth it!
JUNE 20: I'll be giving a short speech at the Orange County Press Clubs Awards about…something. Drinks start at 6 p.m., program at 7. Will be at The Clubhouse at Anaheim Hills, 6501 E. Nohl Ranch Rd., Anaheim. Tickets are $45, but the proceeds go to the OC Press Club's scholarship fund.
AUGUST 31: "Canto de Anaheim": I'll be the host for a radical production: Members of the Pacific Symphony will tackle the history of Mexican Anaheim through classical music! 7 p.m. in the beautiful Pearson Park Ampitheater, 401 N. Lemon St., Anaheim. Event is FREE.
And to everything and everyone: GO GO GO!!!
GRÍTALE A GUTI
This is the feature where I take your questions about ANYTHING. And away we go…
What is a good source for news of Mexico?
Any time I go to Tijuana, I buy two papers: ZETA, and Proceso. The former is a muckraking weekly that focuses on Tijuana and has battled the city's double-headed dragon of cartels and the government for decades. More importantly, it has a wry sense of humor throughout its pages, and a dedicated comedy section, proving you don't have to be ProPublica-serious to be a great investigative machine. Proceso, meanwhile, is like a left-wing TIME, except with more essays, humor, and depth. I'm still convinced that the reason I regularly get a second inspection by the migra is because I dare try to bring over those two publications — Mexican intellectualism is dangerous contraband, you know?
Got a caliente question? Grítale a Guti here.
**
Enough ranting. This was the semana that was:

IMAGE OF THE WEEK: My mami's Zacatecas-style red pozole that my wife offers the last Sunday of every month at her Alta Baja Market in SanTana. My mom taught her how to make it two years ago to help my wife's bottom line, and it's been a best-seller ever since. My mami passed the last Sunday of April; this past weekend, a BUNCH of folks swung by to pay #respect to her with a bowl of red. Next Pozole Sunday is June 24 — mark your calendars, locos.
LISTENING: "Lino Rodarte," Tamborazo Jerez 75. I spent my Memorial Day at Holifield Park in Norwalk, seeing the semiannual Jerez, Zacatecas baseball doubleheader complete with tamborazo that has gone on for nearly 40 years. Tamborazo is the stripped-down version of banda sinaloense — the zacatecano version is usually two trumpets, two saxophones, snare drums and a bass drum. The music is OLD SKOOL — and my great-grandfather from my mami's side supposedly wrote this classic corrido #respect
READING: "The Trouble With America's Only Memorial to Its Forever Wars": If I'm ever in Marseilles, Illinois, I'll swing by their monument to the Gulf/Iraq/Pointless Wars.
Gustavo in the News
"Sanctuary plans": A letter-writer to High Country News deems my recent article about the growing pains in the Santuario de Chimayó "simplistic" — it happens!
"Public Memorial in LA to Celebrate Blase Bonpane's Legendary Activism": My old paper shouts out a Los Angeles Times obituary I wrote about legendary peace activist Blase Bonpane.
Gustavo Stories
"Nativo Lopez, a pioneering and polarizing Latino leader in O.C. and L.A., dies at 68": A Los Angeles Times obituary on a true OC legend. KEY QUOTE: "Followers praised him as a brave man who took the fight to the belly of the beast; detractors dismissed him as little better than a corrupt race hustler."
"OC Line: Trouble at the Prado Dam": My latest KCRW commentary takes on what holds back the Santa Ana River from flooding North OC anew.
You made it this far down? Gracias! Follow me on Twitter, Facebook, and Instagram while you're down here. Buy me a Paypal taco here. Venmo: @gustavo-arellano-oc. And don't forget to forward this newsletter to your compadres y comadres!