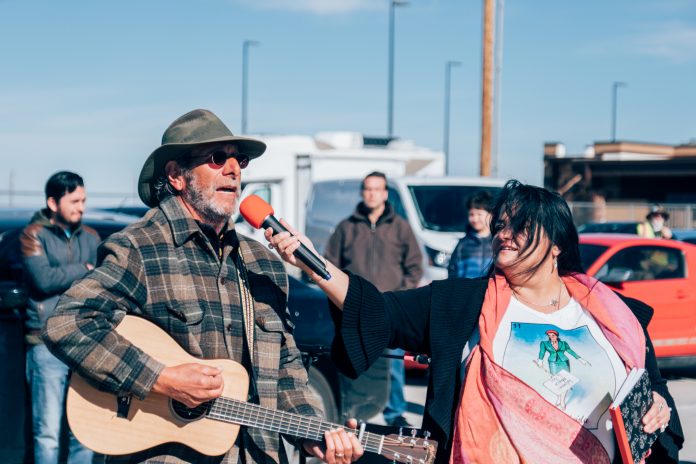 A couple of weeks ago, activists who staged a rally outside the Marcelino Serna Port of Entry in Tornillo, where the U.S. government has kept thousands of migrant children separated from their families for months, realized something.
The group, which included New York activist Joshua Rubin (who has held vigil for two months) and San Marcos activist Cat Yuracka, discovered that their voices carried through the desert and could be heard by the children. Some of them called back to them, which gave activists an idea: a Christmas caroling event for the kids to keep the spotlight on Tornillo.
On December 23, protesters traveled from various parts of the country to sing Christmas carols and chants of encouragement. Songbooks filled with Christmas music and protest songs were passed around by event organizers. Austin musician Leticia Rodriguez led on "Jingle Bells" and "Feliz Navidad" in English and Spanish. Migrant children separated from their families could be seen playing behind a fence a few feet away.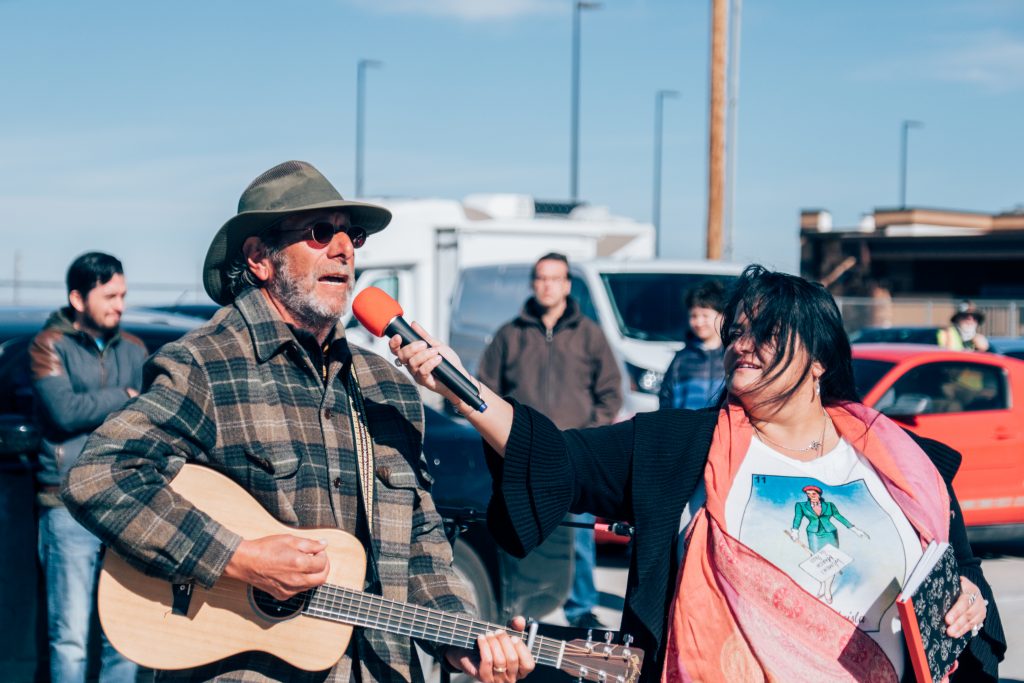 "We can bring them music and tell them that they are not alone," said El Paso resident Diana Martinez, who helped to organize the event.
Texas Sen. Jose Rodriguez, whose District 29 includes Tornillo, shared with the crowd that facility operators had not accepted blanket donations and gifts in the past, but were in the Christmas spirit: They would allow his office to donate 2,800 soccer balls for the holiday, procured with donations from across the country.
"Now I mention this again, like I did with the blankets, to focus on the response of human beings, of people, of the community who care about our immigrants, who care about these children," said Rodriguez.
During his recent visit to the facility, Rodriguez and Representative Mary Gonzales, who couldn't attend Sunday, learned that some of the children have been there since his first visit in July.
"I think it's important for us as a community to be here as much as possible to send a message not just to the children to the extent that they can hear about it, but also to the administration and the community at large," Rodriguez said. "When I say the community at large, I mean not just here in our region, but in the state and the country and even the rest of the world that these types of policies are not acceptable. They're not tolerable. They're not consistent with the values that we hold as Americans."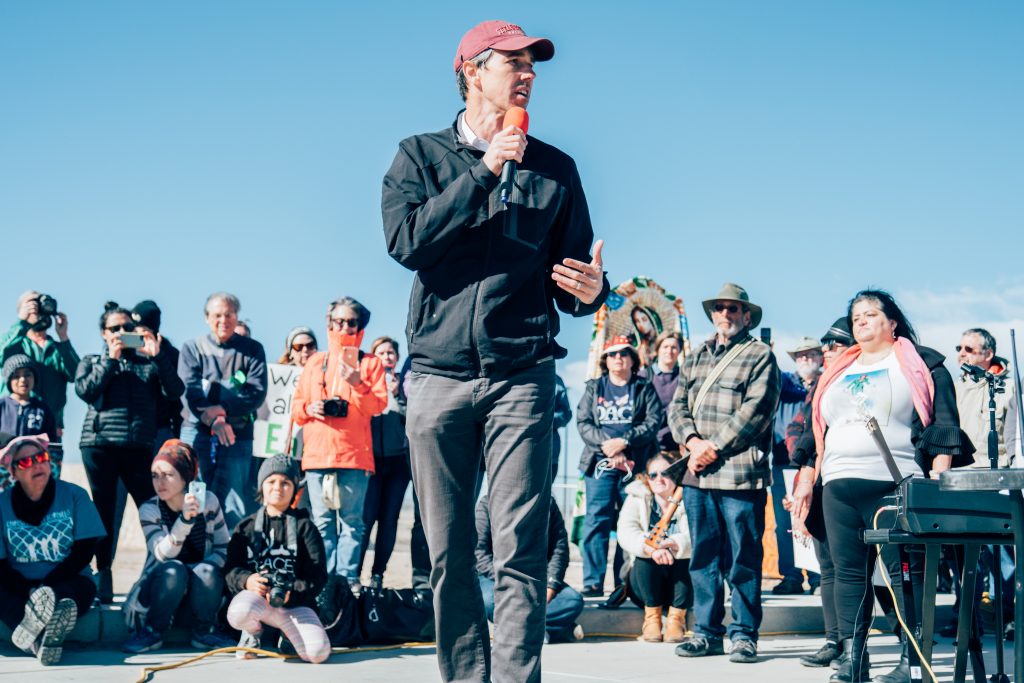 The rally continued with an unexpected guest: Congressman Beto O'Rourke. He said that all but two dozen of the children staying in Tornillo have a sponsor – typically a family member – willing to take the child in, but previous policy required that not only must sponsors undergo a background check, so did every person in their household. He added that the background checks were then forwarded to Immigration and Customs Enforcement (ICE).
"More than 100 people have been rounded up and deported as a result of that, meaning that fewer people are coming forward, especially from mixed immigration status families to help these kids," O'Rourke told the crowd. But due to the ongoing pushback from citizens, O'Rourke said that part of the policy has changed in the last couple of weeks, only conducting background checks on the primary sponsor, although the information is still forwarded to ICE.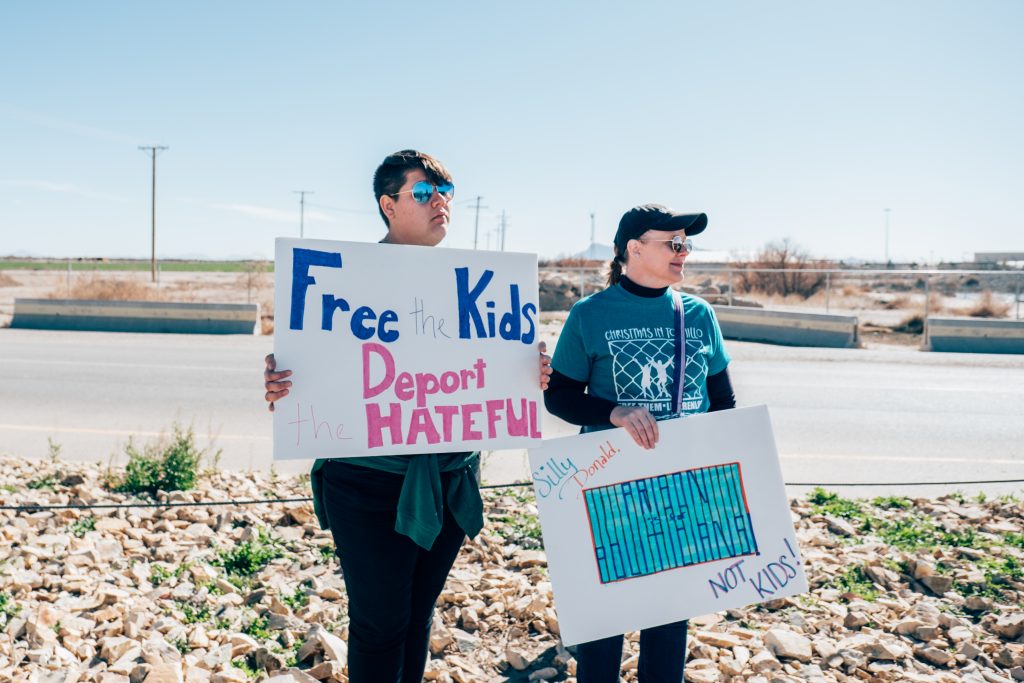 The CEO of BCFS, the contractor that operates the facility (which has cost taxpayers $144 million to keep open), told O'Rourke that they no longer accept children to the facility and plans to close Tornilly by mid-January.
"Now listen, let's not take his word for it," O'Rourke told the crowd. "Let's not take my word for it. Let's continue to show up here. Let's continue to get behind Josh and others who've been here every single day so we can witness with our own eyes, testify in our own words back to our fellow Americans what is happening here."