Above: a bánh mì on a perfect baguette from Au Coeur de Paris in Little Saigon Listening: "Soldado de Levita." Classic son huasteca about a...
1996, junior year at Anaheim High School, Mrs. Noriega's Spanish class. She's trying to get her overwhelmingly Mexican class to watch The Ballad of...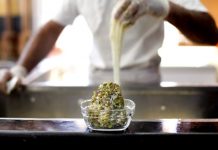 Maher Nakhal, who imported the kind of ice-cream machine used in the historic parlor Bakdash, in Damascus, said, "I wanted to bring my childhood back to the United States."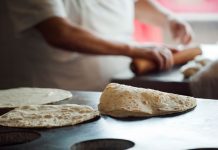 Recent Mexican immigrants deride them as a gringo quirk. Foodie purists dismiss them as not "real" Mexican food. But good flour tortillas can be revelatory.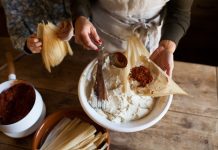 In a year of chaos and anxiety for Mexican-Americans, the holiday ritual of tamale-making is a time of reflection.