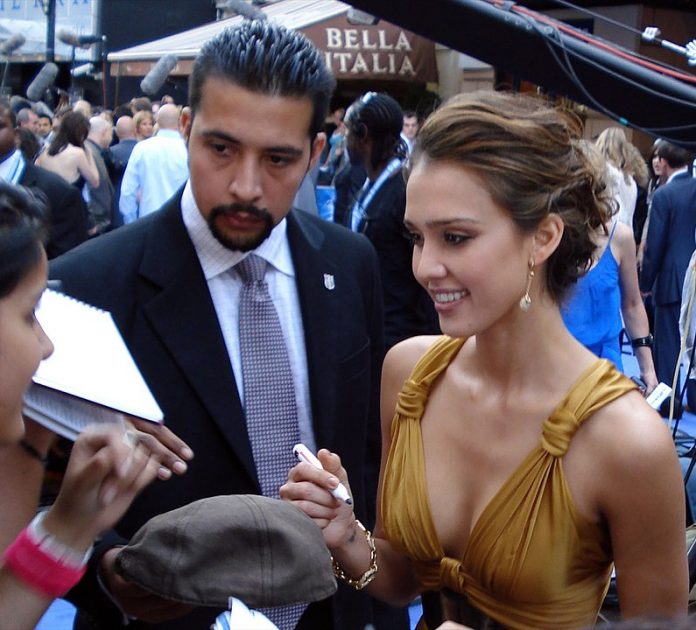 Gentle cabrones:
We need to laugh.
So why not laugh at my expense, and maybe win something in the process?
Below are four celebrity blind items about hilarity that has happened to me during my career. If you're a REAL fan, you'll know one of them (because I've talked about it in the past), be able to discern two — and good luck with the other one!
The first person to get all four correct and send the correct answers to mexicanwithglasses@gmail.com gets not only their choice of an autographed copy of one of my books, but also a Baja Box: a collection of homemade goodies from my wifey's Alta Baja Market in SanTana (or, if you don't live in SoCal, I'll mail you a bunch of other goodies from there).
She just started selling them today, so those of you who don't win — order one!
Since these are blind items, only the people who answer all of them correctly will know the identities of the antagonistsof the following anecdotes; otherwise, I ain't revealing the answers #sorrynotsorry. Enough dilly dallying: bring on the guessing!
**
First time reading this newsletter? Subscribe here for more merriment! Buy me a Paypal taco here. Venmo: @gustavo-arellano-oc Feedback, thoughts, commentary, rants? Send them to mexicanwithglasses@gmail.com
BLIND ITEM #1:
One of the first people I ever interviewed was this comedian. I liked him enough, even if others found his humor puerile. All that changed when he appeared on a nationally broadcast morning show to trash me, which I found bizarre. Years later, long after a righteous campaign to bring him down succeeded, he basically begged me to work with him on a project; I refused, citing the unnecessary shit talk of so long ago.
BLIND ITEM #2:
I was a guest morning host on KPFK, but was also on deadline for a story. So I was annoyed when the white man sitting at the same table as me kept asking about the Anaheim riots, which had just passed. I brushed him off; he got the message, and went into the studio to get interviewed by the show before mine. Turned out he was one of my favorite authors, a brilliant essayist. A mortified me apologized in the one minute I had between him leaving the studio and me starting my program. He was nice about it — but only nice.
BLIND ITEM #3:
In my Year of Freelancing, I took a meeting with el mero mero of this Southern California media company. I told him I could be an Orange County correspondent, or an investigative reporter, or on-air talent — whatever, but that he'd be smart to hire me. He was only interested in doing a video version of ¡Ask a Mexican! When I ran into him years later at an awards banquet in New York, he admitted his mistake.
BLIND ITEM #4
A former editor of mine at Latina had just signed on to this singer-producer's media company and wanted me to pitch some projects to them. I declined — I liked her boss' stuff, but didn't think he was that big. That was in the beginning of 2013; months later…boy, did he prove ME wrong!
Again: guesses to mexicanwithglasses@gmail.com, or respond to this canto. Have fun!

GRÍTALE A GUTI
This is the column where I take your questions about ANYTHING. And away we go…

I vaguely remember back in the day an Orange County news show on one of the public broadcasting stations. The event of this current pandemic has made me think how badly Orange County needs a county-specific news source. I don't mind watching the local LA stations for the news, but that's mainly focused on Los Angeles. Do you think Orange County will ever have a TV news program?

You're probably thinking of one of two programs: either Real Orange, or Inside OC with Rick Reiff, both which used to air on the old KOCE-TV Channel 50 (now technically PBS SoCal). Real Orange ended long ago, while Inside OC stopped when RickReiff retired some years ago. Now? While the local news channels all have Orange County reporters, the only dedicated OC coverage in L.A.-based media is my own "Orange County Line," which I do for KCRW-FM 89.9 every Monday around 1:40 on the Greater L.A. program, and which I always include in this newsletter.

A region of 3.2 million people, with only one daily countywide newspaper, one countywide online news publication…and that's it for coverage? That's how the lords of Orange County want it, and how it's most likely going to stay — stay classy, OC!

**

Enough rambling. This was the semana that was: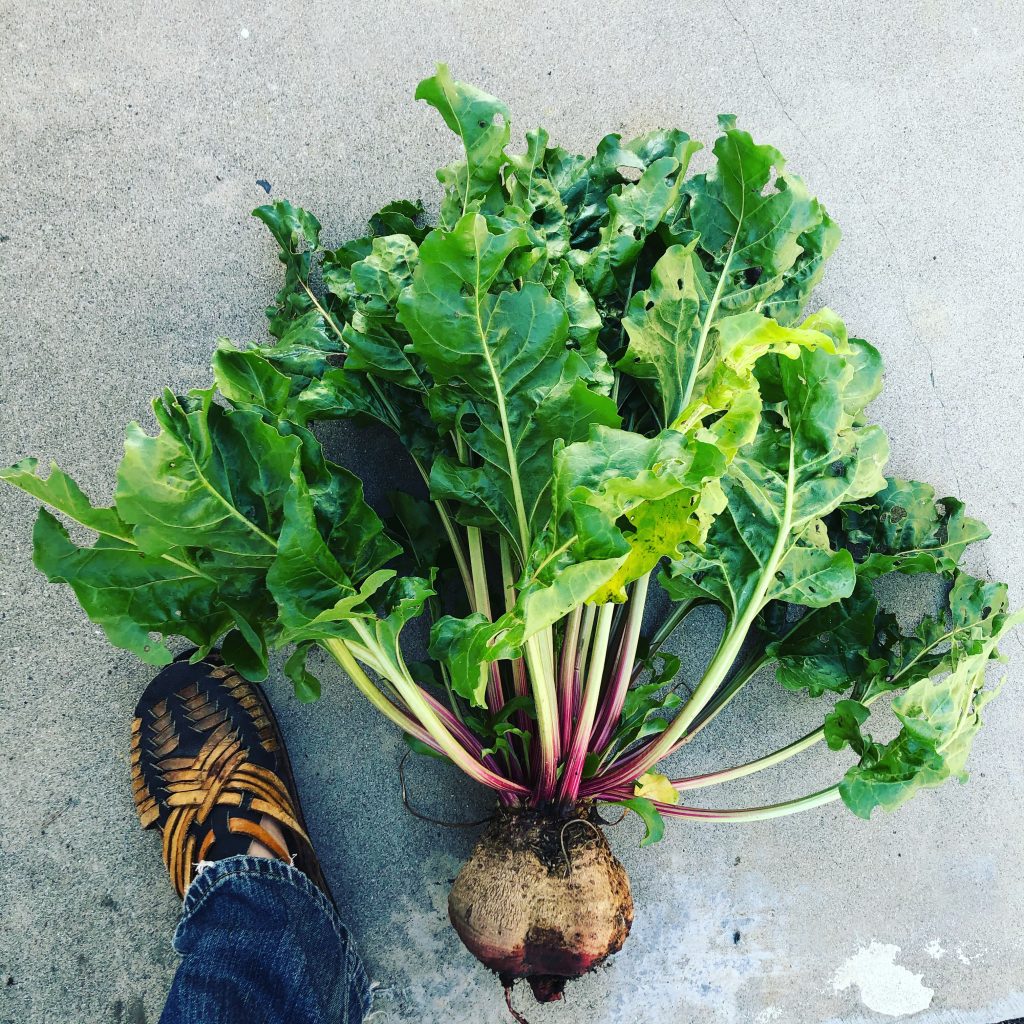 IMAGE OF THE WEEK: Massive beet from our backyard garden. Time to start your Coronavirus Garden!

LISTENING: "Ride Captain Ride," Blues Image. I only heard this song for the first time last year, and Howard stumped Jimmy Fallon with the name of the one-hit wonder, to much mirth. Great piece of '70s schlock-rock.

READING: "Folklife in the Age of Pandemics": University of Arizona professor Maribel Alvarez is the world's foremost expert on the sleeping-Mexican image, a legendary cultural anthropologist of the borderlands, and — above all — as empathetic and compassionate a human being as I've ever had the honor of calling a comadre. Here, the profe challenges us to channel the folklorist within ourselves in these coronavirus times, and does it with warmth, analysis and hope.

Gustavo in the News

"Matterhorn Launches Alpine Cheese Boxes, and More Weekend Entertainment": In which Eater SF writer Luke Tsai admits he had never read my Taco USA book until recently — and now wholly recommends it.

"20 great L.A. places for Mexican food delivery and takeout": LA Times restaurant critic Bill Addison shouts out my love of Zacatecas-style birria de res.

"Love comes and goes, but Jalisco's hard-shell tacos are forever": I get a random shoutout in Atlanta magazine.

"The Longest Month Ever Is Over; Don't Become a Zoom Meeting Potato": The Coachella Valley Independent shouts me out as someone who donated money to their fundraising campaign — give the alt-weekly some money here.

Gustavo Stories

"Soledad 'Chole' Alatorre, pioneering labor organizer and Latina activist, dies at 94": An LA Times obit for a legendary Chicana from the San Fernando Valley. KEY QUOTE: "She did this with a people-power play of sorts that starred her as Chekhov's gun."

"The bizarre reality of being new parents in the age of coronavirus": An LA Times feature on a young couple who just had their first child at the craziest possible time. KEY QUOTE: "The coronavirus has thrown a curveball of anxiety to new mothers and fathers. They had meticulously prepared for months on how to handle parenthood, and now find their plans mostly moot."

"Orange County lags in releasing coronavirus info, leaves residents confused": My latest KCRW "Orange County Line" tackles coronavirus in OC.

"The Tom Leykis Show": I return to the show of the radio legend — you'll have to subscribe to listen, though, so DO IT DO IT DO IT!

You made it this far down? Gracias! Follow me on Twitter, Facebook, and Instagram while you're down here. Buy me a Paypal taco here. Venmo: @gustavo-arellano-oc. And don't forget to forward this newsletter to your compadres y comadres!