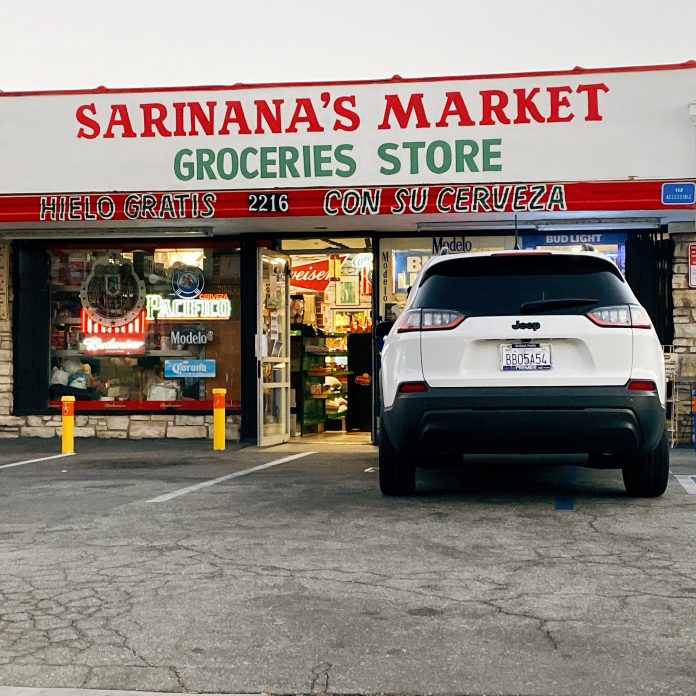 This article was generously sponsored by the Aztlán Journalism Fund — gracias, anonymous donor!
They're woven among aging homes, apartment complexes and new development in SanTana's oldest barrios.
They go by different names — corner stores, tienditas, mercaditos, marquetas…but NEVER bodegas.
For decades, dozens of these small stores have served barrios as an important source for food, groceries and other household necessities .
They offer residents proximity, necessity and affordability, and reflect the past and present of this most-Latino of big cities.
And they're endangered.
Rising rents, chains, changing tastes and development threaten the viability of these community fixtures. And so does gentrification.
Unlike their peers in Los Angeles, the hipsters and gentry that continue to move into SanTana have little use for these working-class stores. They have never romanticized the genre like their peers in, say, Manhattan or Highland Park.
And as the monied displace longtime santaneros, that means they also displace the customers of the mercaditos.
Here's a glimpse at four of them.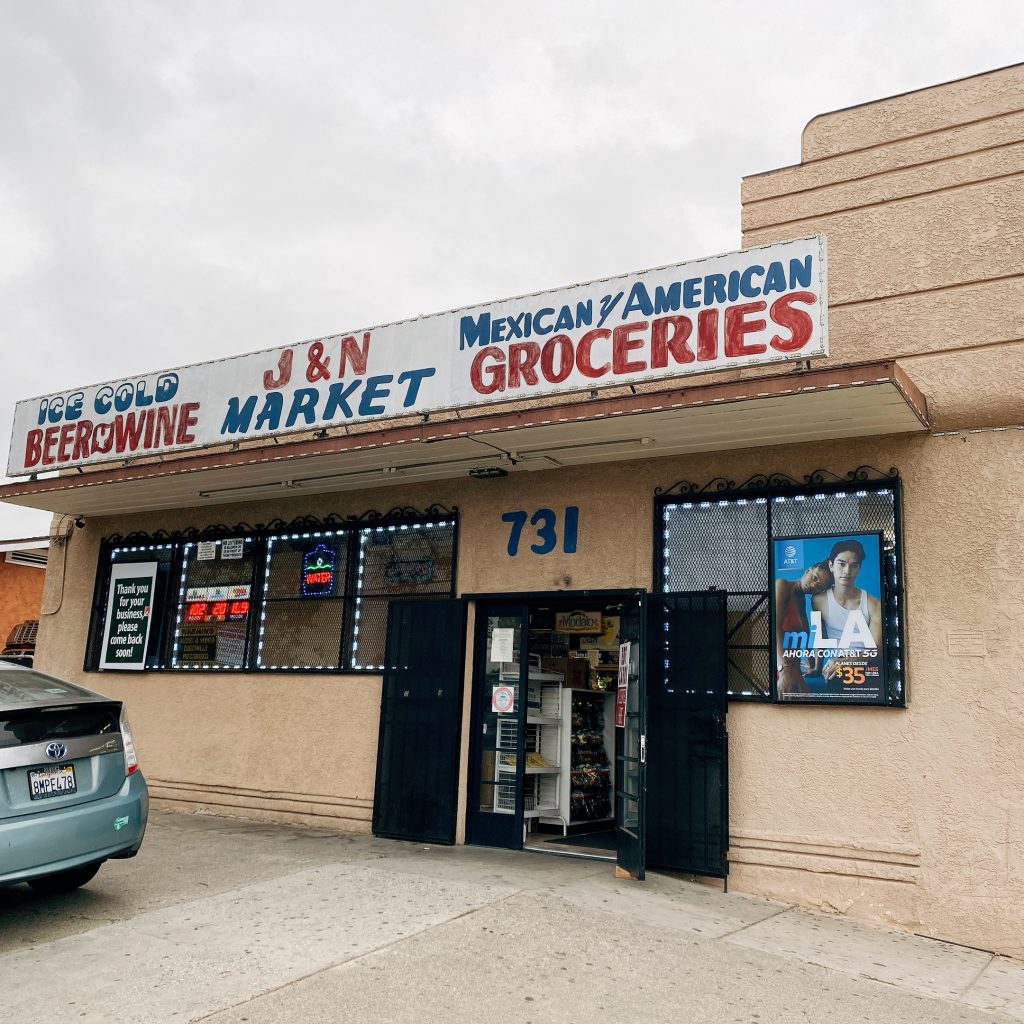 J&N Market, a peach-colored stuccoed building on the corner of Highland and Flower streets, is a microcosm of the Henninger Park neighborhood. Narrow aisles are stocked with everything from canned food, dried pantry goods and cleaning supplies to dog food — more than what the hand-painted sign that reads "Mexican y American Groceries" promises.
A cooler in the back of the store carries common perishables like milk, cheese, butter, yogurt, eggs and hot dogs. A wall behind the cash register displays a mishmash of items like hats, grooming supplies, electrical tape and batteries. "These are all items that customers have requested," explains Mike Habib, who manages J&N. "When the customer asks for something we don't have, we write it down and bring it for them. 
When the water store down the street closed, J&N installed a filtered water system near the entrance of their 1927 building because customers said they needed somewhere to get drinking water.
"Hola, Chato, ¿cómo estás hermano?" Habib calls out to a regular that walks through the door. Habib, who came to the U.S. from Egypt, says most of J&N's customers are Spanish speakers so he made an effort to learn the language. "I had a market in Egypt and I have good customer service," he says. "I have to learn [Spanish] so I can help them. It's important to know the person by his name."
Less than two miles east is Bill's Market, which everyone knows as Bill's.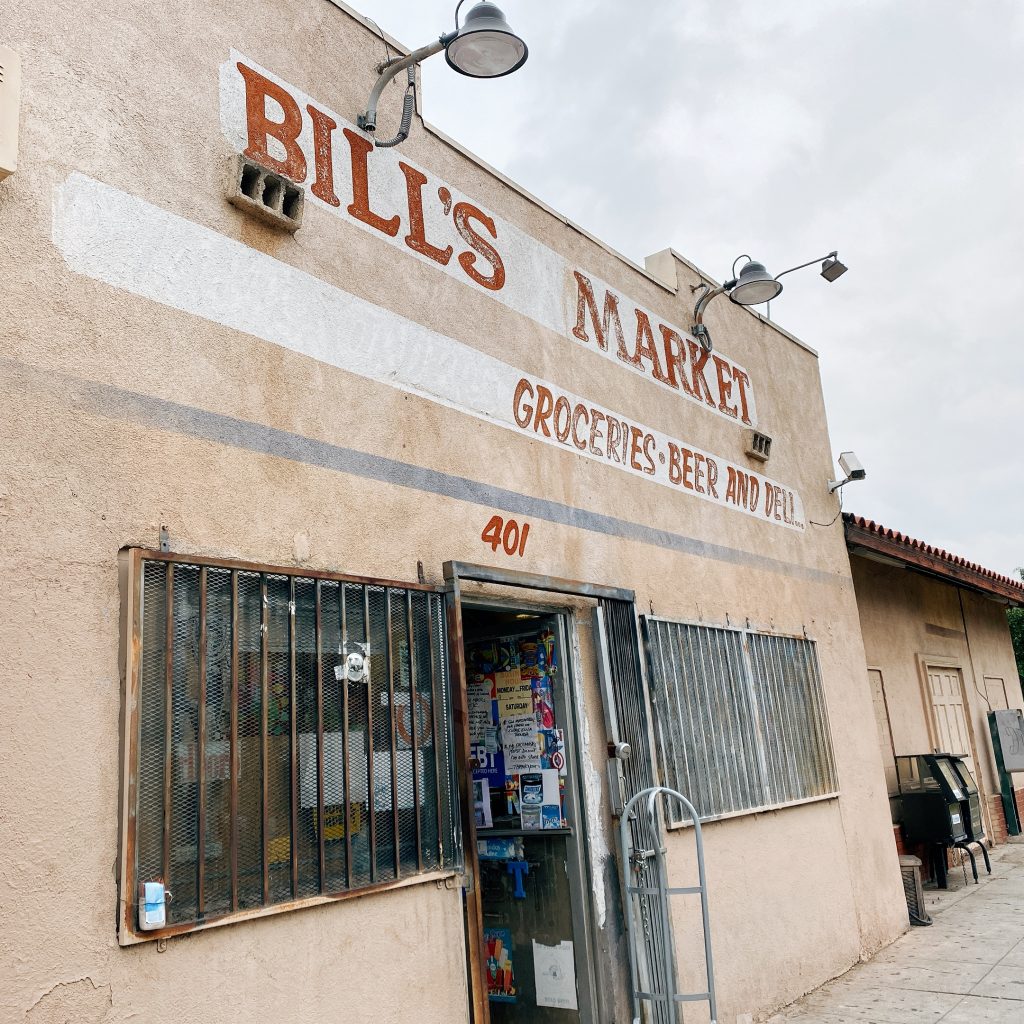 "Most of the food I carry is for the Mexican community," owner David Dang says from behind a plastic partition at the checkout counter. He points to a package of corn tortillas on the counter from SanTana-based Tortillería Ruben's. "These tortillas, people like that brand. I've bought other brands and the people don't like it." 
Bill's sits on a corner lot that includes the market itself, a home, and an attached building used for storage.
Although the sign outside promises groceries, beer and deli, Dang says they don't sell sandwiches — he never got around to changing the original sign after buying the market 10 years ago. Today, the sign serves as a visual archeology of the Eastside neighborhood. 
"Long time ago, railroad tracks used to run alongside the store up to First Street," says Dang, who has lived in Santa Ana for 30 years.
Just blocks away from Bill's is Mi Pueblo, which has operated on the corner of Pine and Halladay for nearly a century.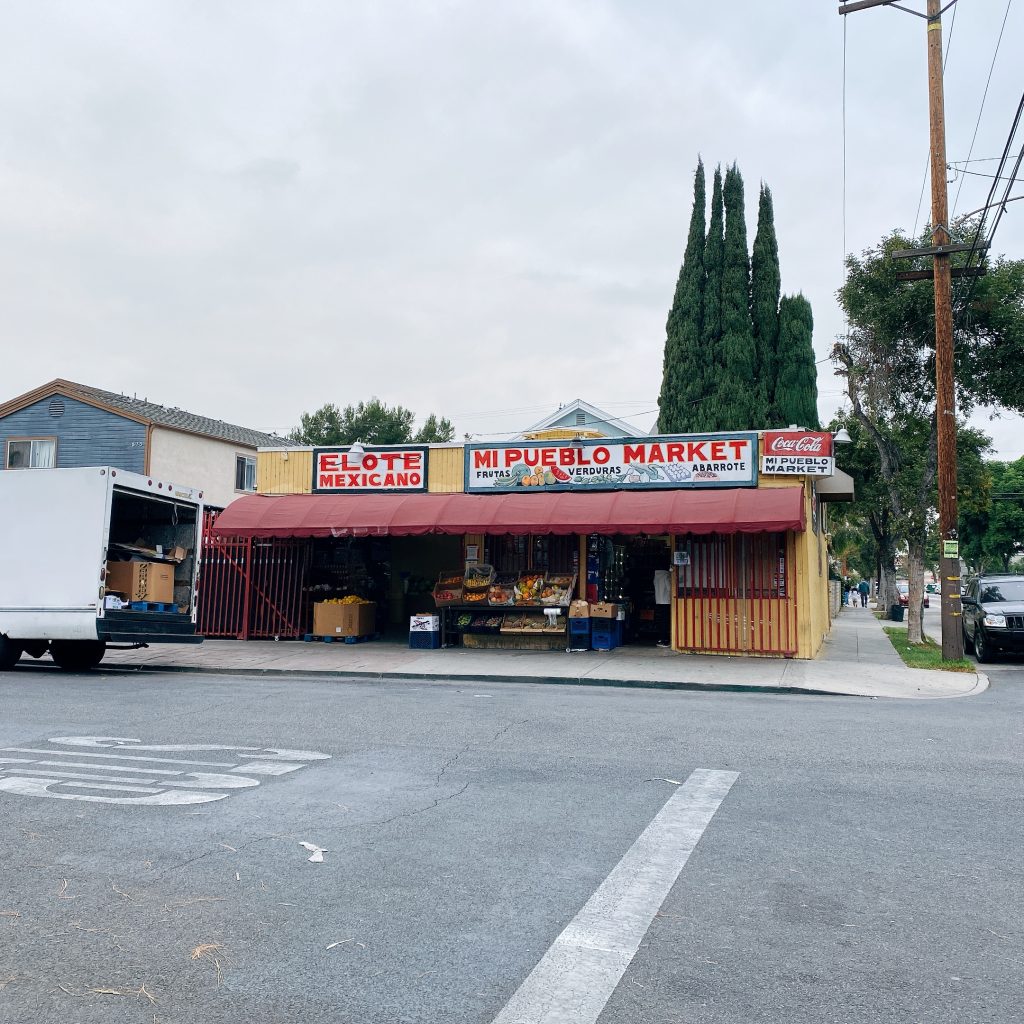 It differentiates itself from its mercadito peers by specializing in regional Mexican specialty items like tlayudas, Durango-style queso ranchero and elote Mexicano, the latter which customers use to make tamales de elote because it's less watery than American-grown yellow corn.
"This used to be an orchard and the store was a stand in front of the orchard," said Roman Melero, who has owned Mi Pueblo for 17 years. He rings up a man for a mixed bag of pan dulce. "Generations have grown up with this store."
In the Artesia Pilar Barrio, just a few miles west from downtown, is Sarinana's Market, owned and operated by the same owners of the beloved Sarinana's Tamale Factory, OC's oldest-standing Mexican restaurant (since 1939!). Owner Teresa Nieves has witnessed the gentrification of the neighborhood, and says that the economic changes development bring are almost unstoppable.
"They started building these low income apartments last year," she said, referring to a towering four-story, white 50-unit complex being built directly across the street on a former parking lot that Nieves used to rent for customer parking.
Without the lot, Nieves is worried about the lack of parking in the area as their busiest time of the year approaches. "I don't know what we're going to do, there's already so much traffic because of the construction," she says. 
These apartments are a cautionary tale of changes to come via SanTana "General Plan," the city's principal long-range policy and planning document to guide the development, conservation, and enhancement of Santa Ana over the next 25 years.
Next year, construction is slated to start on a street car that will rumble down one street over from Sarinana's on Santa Ana Boulevard. That's expected to bring even more new construction.
"It's going to be hard for us, but thankfully we're still here for the neighborhood," she says taking a deep breath as she sits outside the market. "You never know what is going to happen. Santa Ana is changing a lot, and I hope we can stay here."