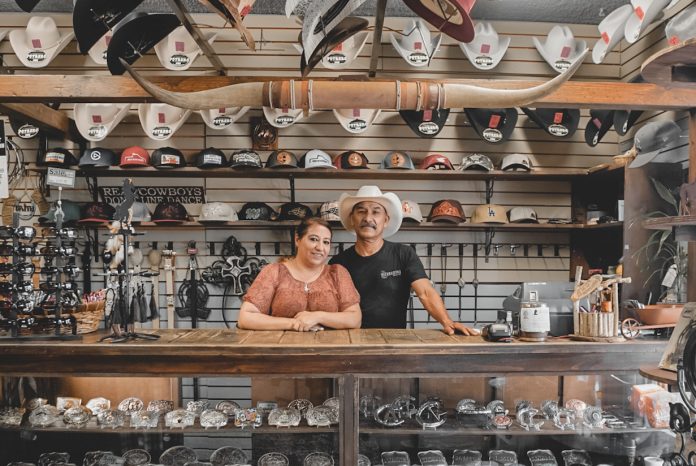 Gustavo note: This story was funded by the generosity of readers like ustedes and is part ofn a weeklong series of original content for my website. Check in every day this week for something new! Gracias, and do support independent journalism wherever you may be…
Wagon wheels and cactus plants line the walkway of the Jaimes home in Anaheim, as a Stetson-wearing statue sits on a bench and silently greets guests. Inside, the walls display iron horseshoes and vintage velvet paintings of horses.
"I always liked the Western stuff," says Silvia Jaimes, the matriarch of the family of five, in a matter-of-fact voice.
"Even if it's 100 degrees, I am wearing boots," she continues with a laugh as her children Liz, Ruven, and Gus nod. A tiny horseshoe on a chain around her neck glimmers. "And I tell my kids, 'When I pass away just bring me my boots, because I am going to go wearing my boots.'"
Silvia, who grew up on a ranch in Zacatecas, is such a devotee to the rancho life that while boot-shopping in March 2004, she overheard the owners of a Western-wear store in Anaheim talking about plans to sell it.
Her heart, well, galloped.
She went to her michoacano husband Emilio, and asked if they could buy the store.
The idea seemed preposterous. They had just used most of their savings for a down payment on their second house. Emilio was a forklift operator at a piping factory; Silvia worked for a window blinds manufacturer. Neither had ever run their own business.
But Silvia was undaunted. She called the real estate agent who helped them get their home and asked about taking out a loan against their new house.
Within two weeks, the Jaimes were the owners of the store.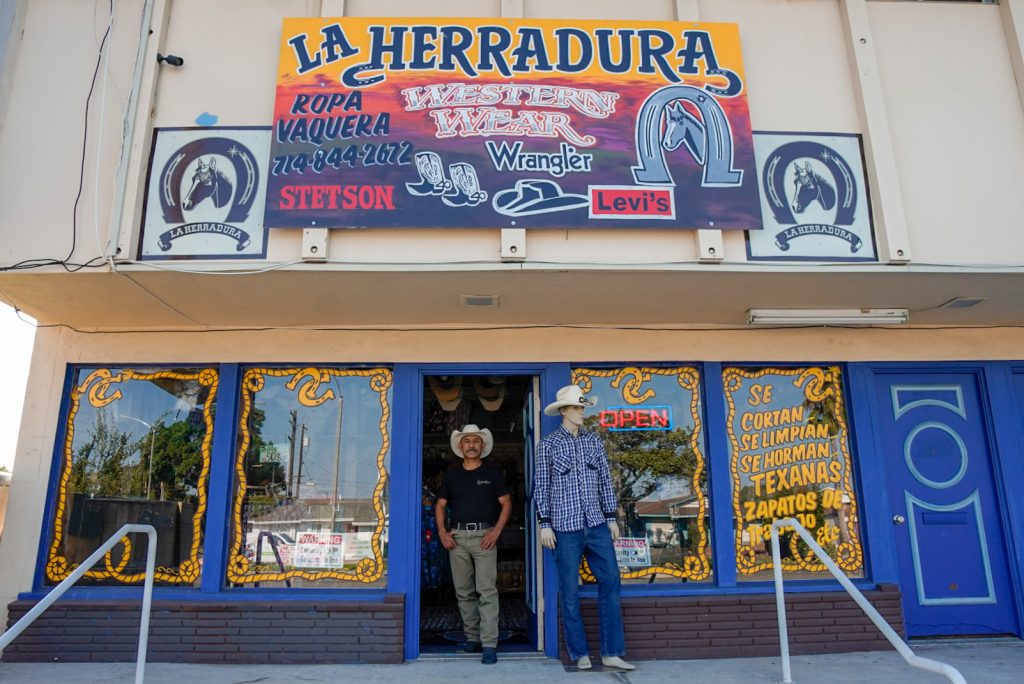 "I didn't like the name they had: Two Brothers," she says making a face, "So we changed it."
She places her hand at her heart and catches her necklace with her pointer finger and thumb.
"La Herradura."
The Horseshoe.
Located on La Palma Avenue in Anaheim, not far from their home, the store featured much of the same décor she favored at home. She stocked the shop with high-quality boots, hats and leather goods. People shopped for clothing for rodeos, formal weddings and quinceañeras.
Silvia and Emilio learned not only how to run a store, but the specific skills needed to upkeep Western wear. They offered leather restoration and cleaning; if an item required serious attention, they outsourced its repair. They also cleaned and reshaped hats; Emilio is particularly talented at cutting brims.
"It's not hard but it is a scary thing because if you move a little you can cut it wrong," Emilio said. "That is why a lot of people really like us. Because I do a good job."
Sales were initially strong, and La Herradura soon employed Emilio, Silvia and Liz full time. Gus, the middle child, was a high school senior then and worked in the store part time. The Great Recession hit its bottom line, but the family continued to prosper.
Then came coronavirus.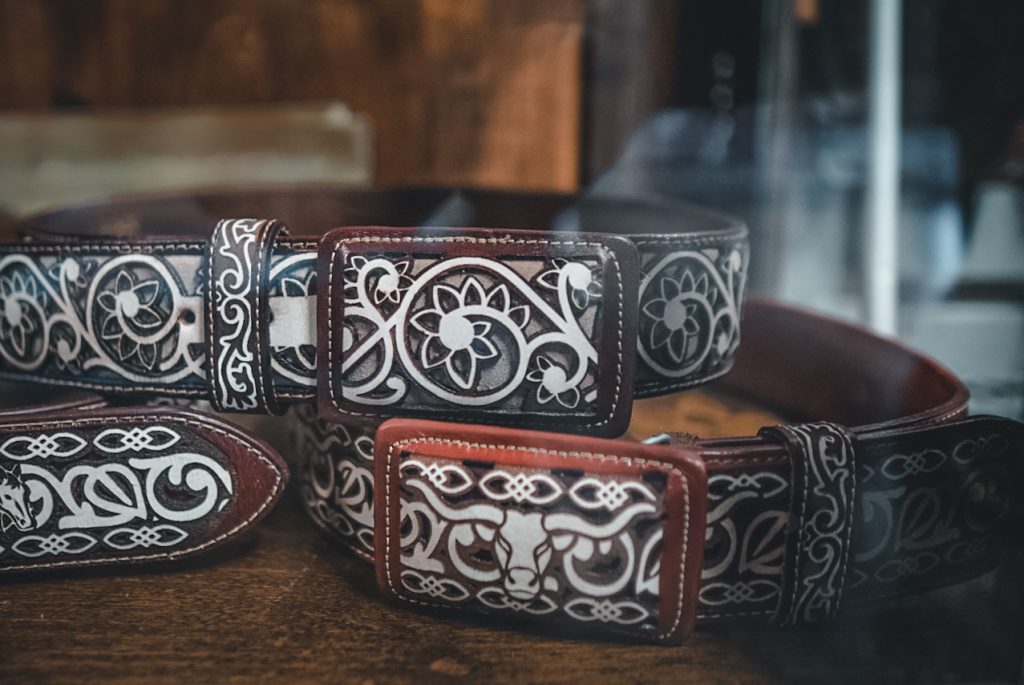 "She didn't have a lot of support from the landlord," Liz says, "He was never willing to work anything out. We would have to close."
They paid March's rent and closed the doors on March 16th, per the orders of California Governor Gavin Newsom. They applied for a PPP loan but didn't receive one. Silvia wasn't that worried yet.
"We didn't think it was going to last that long," she said, "but then the next month comes and still, we were closed."
They paid April's rent in two installments. By May, they knew they were in trouble.
"Basically,La Herradura almost started selling pozole," says Ruven, the youngest of the Jaimes family, "We were going to make it into a tattoo shop, whatever we could do."
"But I said, 'I like my store. I don't want to change!" Silvia interrupts. "So I decided to wait, maybe a couple more months, and if things get worse, maybe I am going to close. But I am not going to give up."
"Mom's very smart," Liz responds. "She is always digging into things and looking up things."
So Liz wasn't surprised when her mother came to her with an idea. Silvia was driving down Euclid Avenue when she saw an empty shop that used to sell bridal gowns. The space was less than half the size of La Herradura's 1,800 square feet, but with far better rent.
They moved into the new space on June 1st.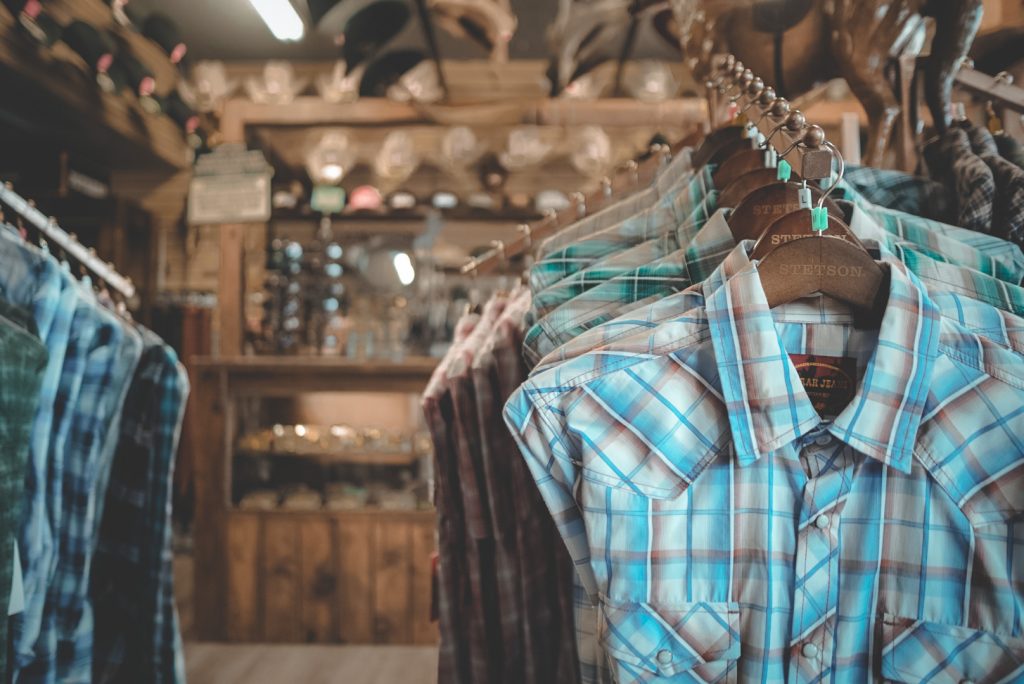 Moving nearly 14 years of decor and inventory wasn't easy.
"For me it was a little tough to see that store so empty," says Gus. "Because it had always been so packed. It's always been well stocked. To see everything taken down to the bare bones to move it, it was a little heartbreaking at first."
"It was like that last episode of The Fresh Prince, " Ruven cuts in, "when the house is all empty. It was that feeling."
"And I had seen the new spot they got and oh man, it's a small spot," Gus continues.
"I am very happy we still have the store," Emilio responds. "Maybe not as big as before but we still have it."
Sales, while not the same as pre-pandemic, are enough for now. The next frontier the Jaimes family hopes to conquer is marketing.
"I tried very hard to get them to expand," Gus says. "I was telling them forever, 'The store needs to have a T-shirt.' I have tried to get them to make shirts. And I get it. They are wary. It's a whole new system to them."
Gus, who also works as a tattoo artist, finally designed a T-shirt for La Herradura in June that featured the shop's name, phone number and — of course — a horseshoe and horse. The T-shirts are a way for someone who may not be in the market for cowboy boots or a hat to support the shop. And they're free promotion when someone wears it in public.
"Once I finally made the shirts for them and they would see me packaging the shirts," Gus says, "They would ask, 'How many did we sell? We sold 50 today? Wow!"
"I think they are finally seeing there is more potential out there for us to market," he continues. "Because after we did the shirts Mom was like, 'What other colors can we do?' I opened up a can of worms. But it's good."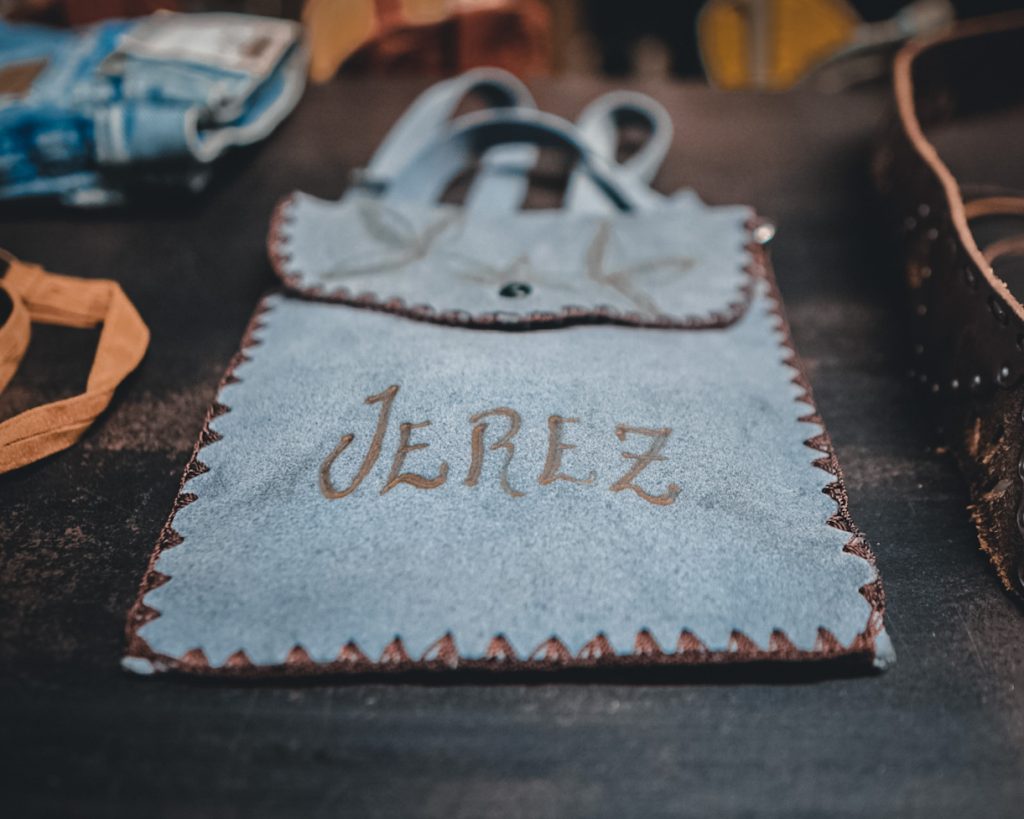 Liz runs their social media accounts.
"We have to reach out to our regular clients now," she says, "We had a customer come knock on our [house] front door looking for my Dad."
"I make a lot of friends," Emilio says with a laugh.
Part of learning to tell their story digitally means Silvia and Emilio will have to get more familiar with technology.
"My Dad never used to text," said Gus, "The first time he sent me a text, I was blown away."
"Yesterday, I sent about 60 text messages," Emilio boasts, as he motions to his phone he keeps in a holster on his cinto piteado.
Although Silvia said her plan was always to sell La Herradura, the Jaimes children hope the store will continue indefinitely.
"La Herradura hasalmost been like a mini landmark in Anaheim, to us. To our friends and family," Ruven says, "I would love for it go on forever."
Emilio believes it can happen.
"In business, it doesn't matter if it is a small place," he says, "You do good service and people will remember it."
La Herradura, 625 S. Euclid St., Unit 6, Anaheim 714-844-2672. Prder your T-shirt via their link on instagram @herradurawesternwear
Sarah Mosqueda is a freelance journalist in Orange County and Los Angeles. Besides writing, she enjoys listening to podcasts, reading books and eating burritos.