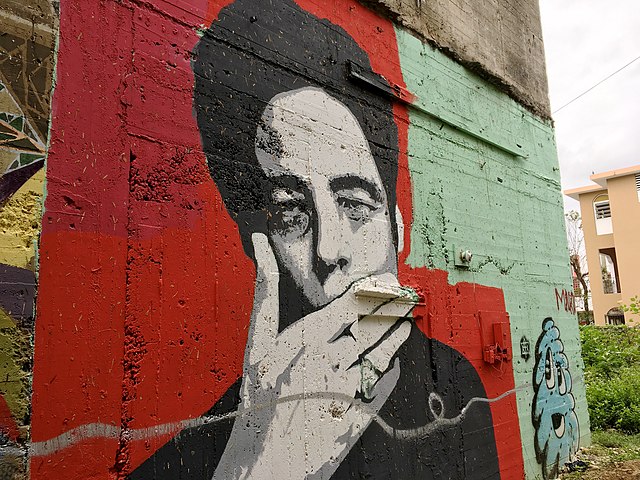 Gentle cabrones:

I've been called a nerd. A geek. Dork. Loser. Beaner.

Mexican. Baldy. Pocho. Cholo. Wab.

Ambitious. Shameless self-promoter. Selfish. Greedy.

Yellow journalist. Wimp. Coward. Liar.

One lesson I try to impart on young writers is to not care what people think about you.

You're not in the journalism game to be loved, I say. You're in it to be read.

But in many ways, haters are even better than fans — because they're your most loyal fans. You linger in their world far longer than people who actually admire you.

And your revenge against them is just being you.

Hard worker (by jealous, lazy colleagues at OC Weekly back when I was starting to get attention). The Paris Hilton of the Latino journalism world (by the Los Angeles Times in 2007). Underachiever (by more than a few teachers). Overachiever (by everyone).

And the beat goes on.

**
First time reading this newsletter? Subscribe here for more merriment! Buy me a Paypal taco here. Venmo: @gustavo-arellano-oc Feedback, thoughts, commentary, rants? Send them to mexicanwithglasses@gmail.com
I've been called so many bad things in life — but especially in my professional career — that I'm basically inured to insults.
Nowadays, I usually respond with a laugh and a God bless you, because I find that disarms haters pretty effectively.
Or, better yet, just repeat what they said and don't say another word — that drives them NUTZ.
A taco jester (by someone on Twitter, who said the same of the homie James Beard winner Bill Esparza). Pocho clown (by some whiner recently). Wage slave (by a gabacho democratic socialist — and now you know why I don't trust gabacho democratic socialists).
Conservative. Communist. Neo-liberal. Neocon.
Illegals lover. Ugly. Childish. Close-minded (by an ex, just because I once expressed excitement in meeting someone from La Habra for the first time).
Most people don't know how to deal with haters and bullies — they shut down, actually.
But long ago, I learned that haters never expect the object of their ire to fight back smartly.
They expect blows or bullets, screams or salvos.
But not a turned shoulder.
Or, what I've done:
Remember their valentines for what they are: cow chips on the way to your success.
Pikachu your way past the haters, fam…
GRÍTALE A GUTI
This is the column where I take your questions about ANYTHING. And away we go…
Híjole. He picked Kamala Harris. Wish I could trust her. It won't change my vote. Still, I'm torn. Any insight?
I turn the stage over to my former colleague/forever compa Gabriel San Román, whose The Slingshot! newsletter you should subscribe to if you want unfiltered Orange County news coverage (mine has DESMADRE additives, alas).
Gabriel wrote about Kamala's dealings with Orange County a couple of weeks ago — and that's my insight. Want more? Gabriel was polite.
Got a question for Guti? Email me here.
**
Enough rambling. This was the semana that was: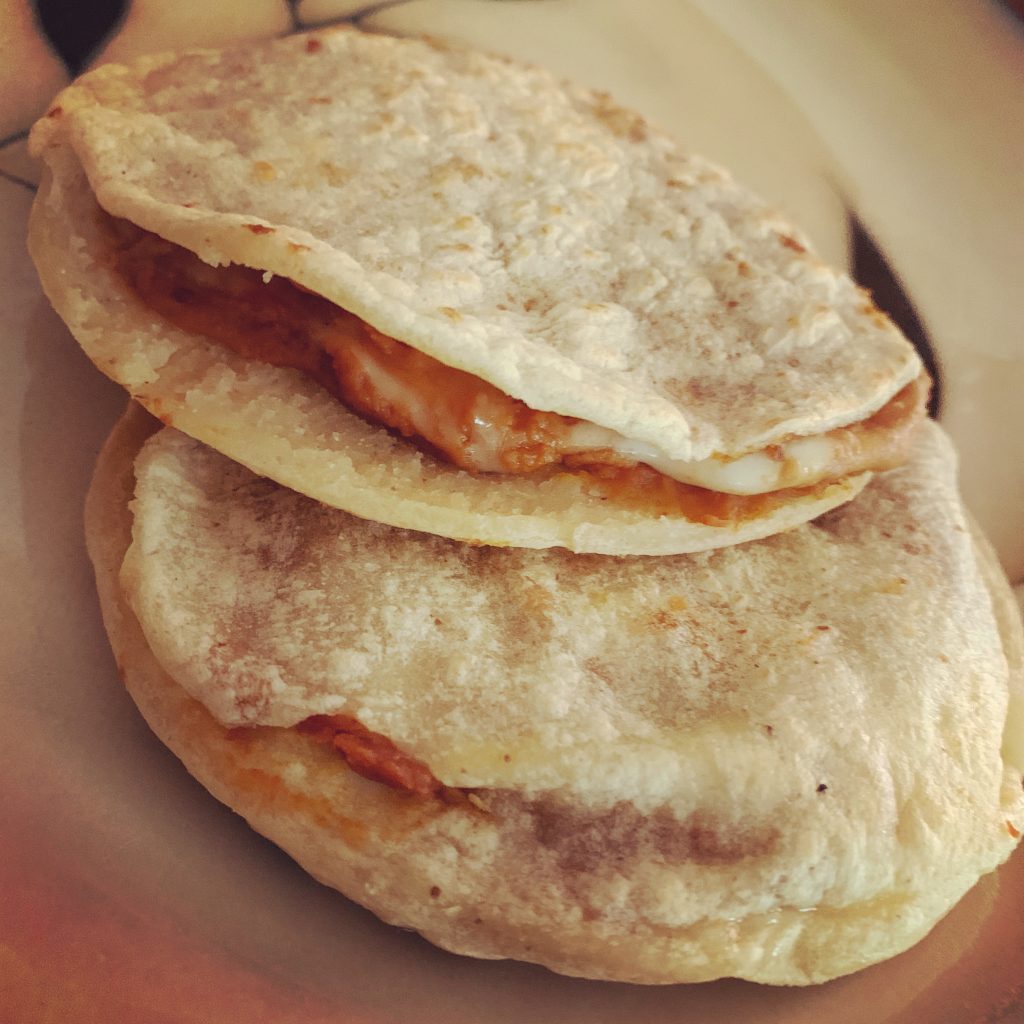 IMAGE OF THE WEEK: Zacatecano-style gorditas from a restaurant review you can read below!

QUOTE OF THE WEEK: "The ordinary Negroes hadn't heard of the Harlem Renaissance. And if they had, it hadn't raised their wages any"

—Langston Hughes, on the African-American literati, but generally a fine reminder to always remain grounded

LISTENING:"La Adelita," Los Hermanos Zaizar. Out of the many, many, MANY versions of this Mexican Revolution standard, this is my favorite: opening military-style trumpet, the harmonica that classical Mexican music always put to Revolution-era songs, train whistles, and the lilting voices of Los Hermanos Zaizar, who only the REAL Gs remember these days…

READING: "The long, weird history of the eephus pitch" Baseball lore, history, vintage clips, heroes and villains — AND Bugs Bunny? MLB.com always brings it, but this article was both informative and laugh-out-loud funny.

SHOUTOUT TO: Saul, who kindly donated 50 tacos to sponsor a full month of MailChango! He declined to ask for a plug, asking all of ustedes to give tacos to me — HWUT.

Gustavo Community Office Hours!

I'm rebooting my stint as scholar-in-residence at Occidental College's Institute for the Study of Los Angeles! People can book half an hour with me and we can Zoom (over a secure line, of course) one-on-one about WHATEVER. Interested? Email me to book your time NOW!

Exclusive to Gustavo Arellano's Weekly

"Los Paisanos in Fontana Offer Zacatecas-Style Gordita Glory": UC Riverside profe Adrián Félix contributes a food review for my website — off to Fontucky we all go!

Gustavo in the News

"La Fiesta Adds Saturday Hours. Party!": Denver's alt-weekly, Westword, shouts out my love of Den-Mex food in a shoutout of a standard of the genre.

"The Chicano Moratorium 50 years later": USC Annenberg Media reviews a panel I was on about the subject at hand.

"Newsletter: The Chicano Moratorium, half a century later": My colleague Julia Wick highlights the spectacular package our colleagues did on the seminal moment, and highlighted my contribution (which you can read below)

Gustavo Stories

"Orange County gets off COVID watchlist, businesses could reopen in as little as 2 weeks": My latest KCRW "Orange County Line" talks about OC's latest coronavirus news, which sadly never ends….

"Grítale a Guti, Episode 11": My Tuesday-night IG Live free-for-all, where I take your questions about ANYTHING.

"Reading Rubén Salazar": My latest Los Angeles Times store takes a critical assessment of the martyred LA Times reporter. KEY QUOTE: "Now, I see a journalistic John the Baptist. A voice crying out in the white wilderness that was the Los Angeles Times in the 1960s, making way for better coverage of Latinos to come — and for more Latinos to cover them."

"The Chicano Moratorium, 50 Years Later: Legacies of Struggle and the Future of Latino Journalism": USC panel I was on regarding the subject at hand.

"Grace Montañez Davis, former L.A. deputy mayor and Eastside political activist, dies at 93": Co-written with my LA Times colleague Dorany Pineda, an obituary on a pioneering Eastside political. KEY QUOTE: "Typically, when I try to interview Latina women of her generation, they tend to be shy about their accomplishments. But Grace was someone who knew the value of her life history and gladly told it."

You made it this far down? Gracias! Follow me on Twitter, Facebook, and Instagram while you're down here. Don't forget to forward this newsletter to your compadres y comadres! And, if you feel generous: Buy me a Paypal taco here. Venmo: @gustavo-arellano-oc