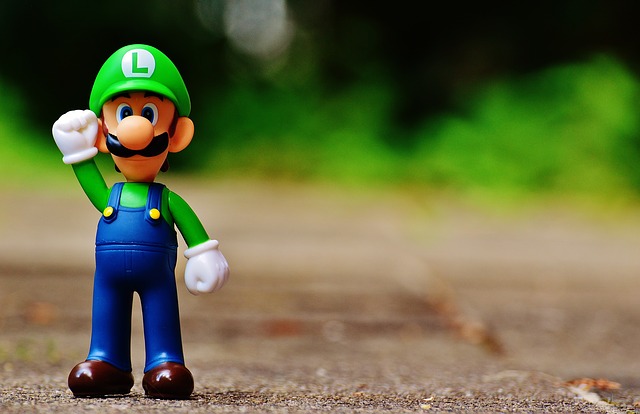 Gentle cabrones:
SO…not enough of you are reading my newsletter.
Full disclosure: My usual open rate (that is to say, the percentage of people who read my cantos via email) is around 45 percent — which is supposedly good in the email-subscription world.
It's been around 35 percent the past two weeks.
Before then, it never dipped below 39 percent.
UGH…
Many subscribers — some, people I have regularly communicated with for years — say they're not even receiving my cantos. That it's going to their spam or promotion folders.
It's not your fault if you're not getting the pinche thing (although if you do subscribe and get it and don't read it, whatthehell).
And it's not even the fault of coronavirus, because — again — I hadn't dropped below 39 percent ever until these past two weeks.
Rather, it's the fault of our Silicon Valley overlords.
Google and Yahoo and other email providers must've tweaked their algorithms in these past couple of weeks so that my newsletter is now suddenly marked as spam or junk for many of my subscribers.
Fuck that.
I complained to Mailchimp, which owns TinyLetter, which is the free newsletter service that I use.
They suggested I upgrade to Mailchimp, which is NOT free for newsletter services with over 5,000 subscribers but is far better at getting people to read your newsletter.
Full disclosure: I'm not at 5,000 subscribers–nowhere near close.
But I want as many people to read my stuff as possible, so I'm taking the $45/month plunge next week.
Time to level up!
**
First time reading this newsletter? Subscribe here for more merriment! Buy me a Paypal taco here. Venmo: @gustavo-arellano-oc Feedback, thoughts, commentary, rants? Send them to mexicanwithglasses@gmail.com
When I started this newsletter more than two years ago (FUUUUUUCK), I did it at a time where I had no full-time job, and I didn't know what was next except I needed to write.
And so I did.
But not enough of my social-media followers were able to follow my writings because of the algorithms of our social-media overlords.
So I started a newsletter with the idea that I'd gather up all my writings for the week, write a random rant, and that was that.
But it didn't end up as merely that: It quickly evolved into something else for my subscribers.
So I had to take my cantos seriously.
That's life.
I'm reminded of 1 Corinthians 13 in the New Testament of the Bible, universally known by those who know Scripture as a manifesto about agape. But I always focused on Verse 11: "When I was a child, I spake as a child, I understood as a child, I thought as a child: but when I became a man, I put away childish things."
In other words, when you've grown for a while and feel you can grow more elsewhere, you need to jump up to the next level.
You must stop being the proverbial big fish in the little pond and go face the ocean.
That's where this newsletter is now.
Now, I gotta play with the big boys — and that ain't cheap.
So next week, expect a new layout. Expect new bells and whistles, because if I'm going to pay for this shit, might as well, you know? Maybe ads? Random shoutouts of ustedes who contribute, like Andres?
We'll see!
The transition to Mailchimp was inevitable. I always envisioned the canto as just a throwaway thing.
But it's not.
Because what I do ain't a throwaway.
And neither is what you do.
Level up, locos.
GRÍTALE A GUTI
This is the column where I take your questions about ANYTHING. And away we go…
I had a nickname in Spanish class in Catholic grammar school: Chepe. Although I'm not forever scarred — should I be?
I'm assuming you're a gabacho whose real name is Joe or Joseph, because "Chepe" is the nickname for "José," and it's so common that no Mexican José would ever blink twice about being called "Chepe." So, no: don't be traumatized that your Mexican schoolmates called you Chepe — take it as a point of pride that they liked you enough to baptize you with a #mexicannicknames. On the other hand, if they subjected you to Guerrero or Mission tortillas every day, you have every right to be racist.

Got a question for Guti? Email me here.
**
Enough rambling. This was the semana that was:
IMAGE OF THE WEEK: A SpongeBob painted over what appears to be a Mickey Mouse on the side of an ice cream van in South L.A. Has a TOTAL Ozymandias feel to it, you know?
LISTENING: "Living The Dream : Sports Editors Advice": My compadre Beto Durán is doing FREE seminars on sports writing for aspiring reporters, hooking in some of the best names in the game. Even if you're not a sports guy, this is a master class in how to interview with humor, insight, and motivation #betosabe
READING: "God Gave Rock and Roll to You." History Today is a great British magazine that does dives into history across the world. Take this well-written example, which uses the death of Little Richard to dive into the Pentecostal roots of many of the Titans of rock 'n' roll.

Gustavo Community Office Hours!
I'm rebooting my stint as scholar-in-residence at Occidental College's Institute for the Study of Los Angeles! Every Tuesday, from noon-3 p.m. people can book half an hour with me and we can Zoom (over a secure line, of course) one-on-one about WHATEVER. Interested? Email me here!
Coronavirus in California: Stories from the Front Lines
This is my latest project for the Los Angeles Times, a 15-minute podcast that appears Monday through Friday. Do me a favor: Download them all, stream them, then leave me a five-star review on Apple–each one helps!
"How South Korea Tackled the Coronavirus": A conversation with my LA Times colleague Victoria Kim about how the Asian country is doing.
"Dispatch from the Emergency Room": I talk with an ER doctor and nurse.
"Saving the Legendary City Lights Bookstore": The San Francisco icon is hanging on but needs your help, just like every local icon (don't assume they're okay!)
"A Conspiracy Pandemic": I chat with UC Davis history professor Kathryn Olmstead about how conspiracies spread like, well, a virus.
"Rural California's Coronavirus Conundrum": I check in with my LA Times colleague Hailey Branson-Potts about the Calabamas of the Golden State.
Gustavo in the News
"Pandemic in Los Angeles: Day 56": The Jimbo Times highlights one of my "Coronavirus in California" episodes
Gustavo Stories
"Surviving the Shutdown: A taco truck owner in Santa Ana tries to keep the city's lonchera culture going": My latest LA Times story highlights Alebrijes, which is one of my favorite taco trucks in OC. KEY QUOTE: ""The positive thing is that we can still work," Albert Hernandez said, nodding as if resigning himself to the thought. "But it's getting hard.""
"Limited beach access and big budget problems come to Orange County": My latest KCRW "Orange County Line" offers more coronavirus commentary AND something on the police union-funded recall election surrounding SanTana councilwoman Cecilia Iglesias.
You made it this far down? Gracias! Follow me on Twitter, Facebook, and Instagram while you're down here. Buy me a Paypal taco here. Venmo: @gustavo-arellano-oc. And don't forget to forward this newsletter to your compadres y comadres!