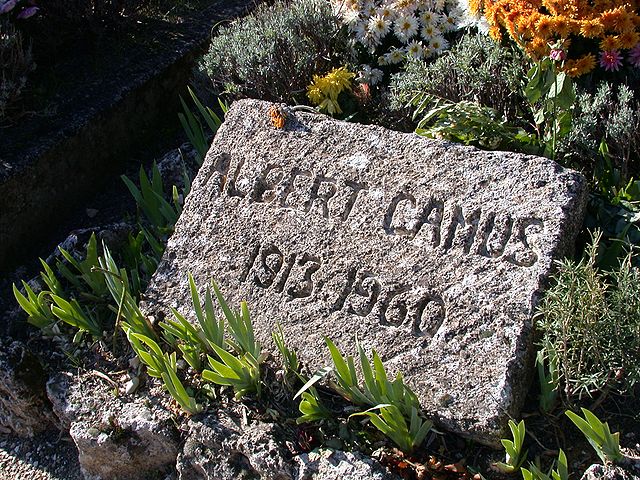 Gentle cabrones:
A long time ago, I wanted to be the modern-day Mexican heir to the French New Wave.
I have no idea how it entered my mind, but by eighth grade, I told myself I'd go study at one of the universities split off from the Sorbonne. By 10th grade, I could quote Camus and Sartre, and even a little bit of Simone Beauvoir.
And by the time I finally saw the films of Truffaut and Godard, or got copies of Cahiers du Cinema? Why, I dreamed of being a less-handsome version of Ethan Hawke in Before Sunrise.
(The best thing I've ever written, btw, is a term paper titled "Sartrean Existentialism in the French New Wave"—got a copy in my archives somewhere, and I reserve the right to publish it one day…)
Bohemian Gus — would've been hilarious, right? Those illusions ended once I graduated college, mostly because I couldn't see myself away from my family, but especially because I'm not a libertine. Nevertheless, existentialism plays a big role in my worldview (tempered by Catholicism, of course), and the closing shot of The 400 Blows remains one of my favorite endings in film.
But there's only one part of that Francophile phase of my life that I swear by to this day, and it's a pompous scene in Breathless, Jean-Luc Godard's masterpiece about a wannabe Bogart. Really, it's a quote that I've turned into a goal: To become immortal, then die.
**

First time reading this newsletter? Subscribe here for more merriment! Buy me a Paypal taco here. Venmo: @gustavo-arellano-oc Feedback, thoughts, commentary, rants? Send them to mexicanwithglasses@gmail.com
The scene in Breathless goes like this: A famous writer takes questions from reporters. He's the epitome of Eurotrash snobbery, down to a stylish look and incessant smoking. The press conference ends with him being asked "What is your greatest ambition?"
The writer takes off his bomber sunglasses, then looks directly into the camera. "To become immortal, and then die."
I remember laughing at that scene when I first saw it, and it's still pretty pompous. But the statement always resonated with me, because it speaks to something I do care about: legacy.
I've long admitted that I'm a shameless self-promoter, which more than a few people take as egoism bordering on megalomania. Far from it — I also read a lot of Bhagavad Gita, Ecclesiastes, and The Tibetan Book of the Dead as a high-school senior, so trying to eradicate my ego was a more-successful project of mine than getting to France — and I did it without dropping acid (Stoner Gus? Now THAT would've been funny).
No, what I want people to take note of is the people and subjects that I write about, the talented people around me, the areas where I'm from — in other words, everything around me minus me. I am but a product of remarkable people and places that deserve shine — but I don't need it.
Because I know that what people remember isn't so much the individual as what said individual does.
Few things make me happier than someone, upon finding out who I am, say not that they're a fan but instead exclaim, "So you're the one who wrote ______." They didn't remember me one bit — yet something I wrote stuck with them to the point that when they realized I was the author, they were compelled to complement me.
It means my legacy is spreading.
Pompous? Sure. But the smart person lives so that their actions long outlive their name. Bylines and selfies are temporary; legacies, longer. Legacies where no one remembers you, but your work lingers on in the form of changed lives, neighborhoods, histories, industries?
Life goals.
It's like that Jewish aphorism: May your memory become a blessing. Take it further: Make your actions and career be the blessing.
That said, do continue to read me and promote my name to all your friends and familia, of course. But I do hope at some point, decades from now, you remember some guy from Anacrime who you remember as a hell of a writer, someone who wrestled Orange County to defeat, and did all sorts of other desmadre — but you can't quite remember my name. At that point, I'll most likely be dead — but I would've achieved immortality.
I think about things sometimes…
GRÍTALE A GUTI
This is the feature where I take your questions about ANYTHING. And away we go…
My oldest goes to a private high school where she sees how the privileged students can get away with stuff she wouldn't be able to and is having a hard time. She wants to go to public school. How do I support her so she can get through it? I would rather move our family to Zacatecas, or the Central Valley, than send her to our public high schools. 
I'm not sure where you're writing from, but why the hate toward public high schools? I graduated from a "bad" one — Anaheim High School Class of '97 rules! — and I turned out fine. Indeed, nearly all of us who graduate from public high schools turn out just fine, especially since most administrators, teachers, and counselors are dedicated to making sure students don't have to suffer the same ignominies they did a generation ago. On the other hand, most people who I know that went to a private high school have nothing but horror stories about them, or turn out plain fucked up (exceptions go to graduates from Servite, Loyola, St. John Bosco, and Cornelia Connelly, which is sadly in danger of closing).
If your daughter is smart, she'll turn out fine wherever she ends up. So get her out of private school, save yourself thousands of dollars, and enroll her into a school with a Puente Program, where she'll be in the hands of caring people. And by all means, do NOT get her anywhere near Mater Dei…
Got a question for Guti? Email me here.
**
Enough rambling. This was the semana that was:
IMAGE OF THE WEEK: Four different flour tortillas from Tucson. The largest one went all the way to 18 inches—HWUT.
LISTENING: "How Far To Little Rock," The Stanley Brothers. I LOVE old-skool bluegrass, and few acts are better than Los Bros. Stanley. And to have them jabbing at each other while plucking the banjo in a novelty song? Doesn't get any better. In many ways, I'm just a good ol' chico…
READING:"How I Followed a 158-Year-Old Man to the Calgary Stampede": It's a good, quick read, but I share this mostly because my only image of this annual rodeo is a photo of it that I saw in the 1987 edition of the Guiness Book of World Records haha.
Gustavo in the News
All the following articles are about my recent appearance in Tucson as part of Tucson Meet Yourself, the best damn civic fair in the country. The only one I'm actually interviewed in, though, is the first one, so that's the one to read:
"Ascendant Culture: An Interview with Gustavo Arellano"
"Foodie Author & Writer Gustavo Arellano to speak in Tucson"
"Tucson Meet Yourself starts today. Here's what you need to know"
"Bite-Sized Culture"
"Visit Tucson gives incoming families a guide to the city"
"Get your grub on! Tucson Meet Yourself kicks off Friday"
Gustavo Stories
"Santa Ana wants to establish a police oversight commission": My latest KCRW OC Line commentary tackles a city under the thumb of the police officer's union.
You made it this far down? Gracias! Follow me on Twitter, Facebook, and Instagram while you're down here. Buy me a Paypal taco here. Venmo: @gustavo-arellano-oc. And don't forget to forward this newsletter to your compadres y comadres!