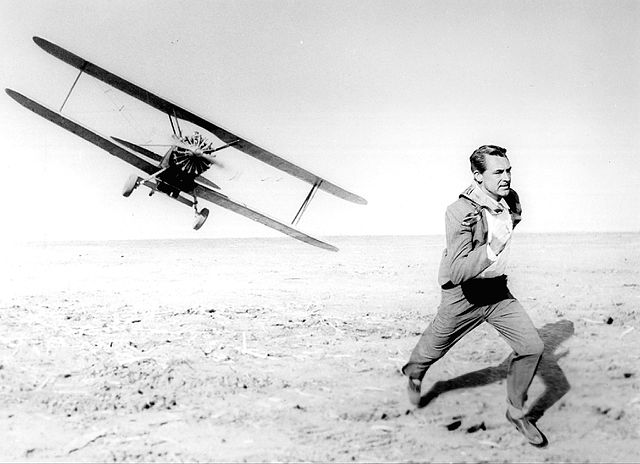 Gentle cabrones:
So hopefully, my career as an actor ended yesterday.
I performed as myself in the final production of Canto de Anaheim, the play about the Mexican history of Anaheim scored with Mexican classical music played by members of the Pacific Symphony that I've worked on for almost a year now.
It's a great play, and the epitome of a collaboration: I did nearly all the research, Sara Guerrero of Breath of Fire Latina Theater Ensemble wrote the play, and Long Beach Community Band head Greg Flores was guest conductor.
The abridged Pacific Symphony roared through selections by Silvestre Revueltas, Juventino Rosas, and even "La Marcha de Zacatecas," guided by Flores' impassioned conduction. The actors nailed all their scenes, including a student from Anaheim High School who — in proof that there is something bigger out there — is the granddaughter of a woman who was one of my mom's best friends, someone who, like my mom, left us way too soon.
Neither of us knew this when we first met.
The crowd last night at Cook Auditorium in Anaheim was small but appreciative. They enjoyed everything — the history, the music, the performances.
And they kindly accepted the night's biggest hiccup: Me.
In my attempts to go off the book.
**

First time reading this newsletter? Subscribe here for more merriment! Buy me a Paypal taco here. Venmo: @gustavo-arellano-oc Feedback, thoughts, commentary, rants? Send them to mexicanwithglasses@gmail.com
I think I've said it in a canto before, but I'll say it again: I'm fascinated by work lingo.
Every profession, no matter how niche or large, has its own language and culture. If I ever talk to strangers and know that they love their job, I always ask them to teach me some phrases or rituals.
So the one I'll always remember for theater, after my experience on Canto de Anaheim, is "off the book" — that is, learn the script so you don't have to read off of it.
Well, I failed.
Oh, I remembered my lines — I can recite them probably forever. BUT I'm the worst person in the world to follow something by the numbers.
I think I've said it in a canto before, but I'll say it again: Whenever I give speeches, I just riff. I do go prepared, but my speeches tend to be one giant ramble that's like a Julio Cesar Chavez bout: feeling my way early on because I don't have a plan, feeling what's in front of me, adjusting as needed, hitting haymakers mid-round, then ending the fight earlier than scheduled because I KO'd the opposition.
So by trying to go off book — that is, staying to the script — I effectively handcuffed myself.
And so, I was bad.
I tried to riff, as is my wont, but found out that wasn't a good idea because the other actors were relying on my cues so they could remember their lines. When I did remember my lines, I was so nervous that I delivered them stilted.
(quick aside: I remember reading in a film book years ago that the worst acting performance in film history was Leon Trotsky playing himself because all he did was mug for the camera. I wasn't that terrible, but an anecdote worth remembering).
Having me act is like asking Laurence Olivier to do Groucho Marx. But it was a great lesson. Sometimes, you can't bring your usual self into a scenario and must adapt to the strictures of a situation. It's not a betrayal of who you are; it's just #respect for the people and profession behind it.
I sure hope Canto de Anaheim happens again, because not enough people saw it (seriously, OC Latinos: The Chicanos in Denver supported a play about gentrification in the city put on by Su Teatro so much the Chicano theater had to add a second weekend of performancesand an outdoor park rendition).
I probably won't be in it if Canto de Anaheim gets a revival, and that's fine. I found newfound admiration for the folks who entertain us on stage and screen. The stage directors and costume designers. The musicians. So much to make everything look so effortless.
Sara Guerrero, a personal friend from years back, is turning into Orange County's August Wilson — so support Breath of Fire with a donation for not going to see Canto de Anaheim already! Oh, and one more thing I learned from the theater world: "Yellow leather, red leather." And "Unique, New York."
GRÍTALE A GUTI
This is the feature where I take your questions about ANYTHING. And away we go…
My daughter just graduated high school and was accepted to go to UC Davis. However, she decided at the last minute not to attend the school because it was going to be expensive. She is looking forward to attending community college instead. She likes the Performance Arts program but wants to major in communications. I am picking your mind and wonder what area of communications she should consider? I appreciate your assistance. VIVA ZACATECAS.
AGUEVO. I obviously would like for her to become a reporter, because we need more Latina reporters. But I'd tell her to NOT major in communications. She should figure out what she wants to cover — science? Ethnic communities? Business? Focus on that while taking communication classes and try to score some internships. One of my journalism mentors, Sam Quinones, always said that a journalism degree is a waste of a college education, and I tend to agree — and I say this as a journalism professor. PS, community colleges rock.
Got a question for Guti? Email me here.
**
Enough rambling. This was the semana that was:
IMAGE OF THE WEEK: AWESOME taco made from a shell composed completely of melted cheese, filled with Cambodian-spiced barbacoa. Available at Chinitos Tacos in Lakewood — GO GO GO!!!
LISTENING: "To Live and Die in LA," Makaveli. AKA Tupac Shakur AKA one of the great odes to Los Angeles AKA beautiful G-Funk with a woke message AKA FUCK SoCal media elites who worry about what New York media elites think of them.
READING: "Ten Train Songs that Tell the Story of the South": If I didn't have a trillion other things to do, I probably would GET into model trains (one of my favorite computer games remains Railroad Tycoon). So instead, I do with songs about trains, and this article by the Bitter Southerner (great publication, btw) gives us some great ones. Gotta do the same listicle about Mexican train songs…
Gustavo Events
Oct. 8: I will be the keynote speaker for Long Beach City College's Latinx Heritage Month festivities TWICE. First lecture is at noon at Room T-1100 at the LAC campus, 4901 E. Carson St., Strong Beach. Second one will be at 2:30pm at FF-107 at the PCC campus, 1305 E. Pacific Coast Hwy., Long Beach. Both events are FREE.
Oct. 10: I'll be on a panel about the Mendez, et al vs. Westminster school desegregation case for the OC Forum at Moreno's, 4328 E. Chapman Ave., Orange. This one'll cost you—$50 for nonmembers, $20 for students, but hey: you get to hang out with the lords of Orange County, who bizarrely invited me to this! Register here.
Oct. 11: I'll be at the Tucson Meet Yourself festival to give a lecture: "Back to the Futuro: The Unlikely Return of Sonoran Food to Los Angeles. 5 p.m. at Jacomé Plaza, 101 N Stone Ave, Tucson. Lecture is FREE.
Gustavo in the News
"Sonoran food is having a moment. Writer Gustavo Arellano talks burritos and Mexican sushi": The Arizona Daily Star has an extended conversation with me about Mexican food in Arizona and beyond.
"Canto de Anaheim Presents a More Truthful Look at a City's History": My old newspaper talks to me about the Anaheim Latino history play I was a part of.
"Andy Puzder, Ex-Carl's Jr. CEO, to Speak at Anaheim Mayor's Prayer Breakfast": My old newspaper quotes an article I did about Carl's Jr.'s trash former CEO.
"Tucson Meet Yourself 2019: Everything you need to know": I get a shoutout for my upcoming Tucson Meet Yourself festival.
Gustavo Stories

For like only the second week in the past 17 years, I did not publish a story in any publication. Deep in the salt mines of a project — details to come…
You made it this far down? Gracias! Follow me on Twitter, Facebook, and Instagram while you're down here. Buy me a Paypal taco here. Venmo: @gustavo-arellano-oc. And don't forget to forward this newsletter to your compadres y comadres!