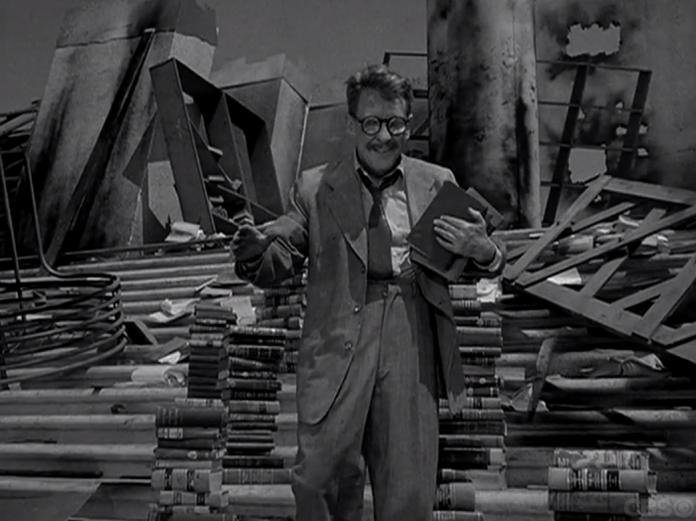 Gentle cabrones:
I never did read the young-adult classic, Are You There, God? It's Me, Margaret. Weird, because I read a bunch of the Judy Blume canon in elementary school, from Tales of a Fourth Grade Nothing (a personal favorite—Fudge was SUCH a fucker—to Otherwise Known as Sheila the Great, Blubber, and even Starring Sally J. Freedman as Herself.
I also read the classics as a preteen. I remember plowing through Jack London's fiction, a lot of Charles Dickens and Mark Twain, the shorter works of John Steinbeck, and Johnny Tremaine (quick fact: Did you know that any last name with the prefix Tre- is of Cornish origin? Learned that from my long-ago friend, John Trerise).
Sports, of course. By junior high, I'd park myself in front of the sports section in the Anaheim Public Library on weekends and just devour stats, bios, and especially On Boxing by Joyce Carol Oates, which became one of the first books I ever bought with my own money (how I found it in the pre-Amazon days, I cannot remember).
Reading is life for me. I read articles, magazines, books, tweets—not just because it's my job, but because it's my passion. When I was young, back in the days when KTLA-TV Channel 5 in Southern California would air Twilight Zone marathons for Labor Day weekend, I would always hope that they would show "Time Enough at Last," the classic episode where Burgess Meredith is such a pinche bookworm that he welcomes a nuclear holocaust if it allows him to read nonstop.
That's me!
But is it you? More specifically, is it you regarding me?
Because it should be.
**
This is me now. Screengrab from "Time Enough at Last" from The Twilight Zone
First time reading this newsletter? Subscribe here for more merriment! Feedback, thoughts, commentary, rants? Send them to mexicanwithglasses@gmail.com
It's Labor Day weekend, which means most of ustedes are on vacation, grilling up carne asada, or getting ready to conquer the fall. Few of you will probably be reading.
Few of you will probably be reading me. Par for the course; not enough of you do.
I have the numbers. The average open rate for this newsletter is slightly above 50 percent, while the percentage of clicks on the stories I offer hovers around 10 percent.
Now, these stats might be great in the world of newsletters, or it might be bad. I don't know. I don't care. If I had an audience of one, I'd still give it my all.
But I do know I can improve on these numbers. Or rather, ustedes should improve on them.
Simply put, folks: You subscribed to this newsletter, right? So read it! Click on those links, nearly all stuff I wrote! It's good times!
I'm not trying to draw sympathy here. But ustedes have been extraordinary in reacting to my few requests, so here's another one: READ ME POR FAVOR.
I'll give everyone a pass this Labor Day weekend. But the weekend after that? Start clicking. Start reading.
If not? It's all good. I'll still send out cantos. But then you'll miss out on the DESMADRE.
And isn't that why you signed up in the first place?
Give a hoot. Read a Mexican.
**
Enough ranting. This was the semana that was:
READING: "The Misuse of an Ancient Roman Acronym by White Nationalist Groups": Hyperallergic is a great, thought-provoking arts website, and this article is proof of their talent. Too bad they pay writers shit…but that's a story for another time.
LISTENING: "The Town I Live In," Thee Midniters. Can you believe there are Mexican-Americans in Southern California who don't know this song? Horrible times we live in.
GUSTAVO'S GREAT #TORTILLATOURNAMENT, ROUND TWO
We're now down to the Suave Sixteen in the KCRW #TortillaTournament I'm running, and I'm glad that my favorite corn tortilla of the moment, Eastlos' Miramar, has made it to the second round! Read on for the blow-by-blow, and por favor go to our grand finale Sept. 16 at the L.A. River Center & Gardens in Cypress Park, where we'll announce the winner and there'll be vendors, tortilla art classes, demo and so much more! RSVP here.
Gustavo in the News
"Taunton High grad dishes with Crazy Rich Asians director and star": My photo appears in a story about a young woman from the Massachusetts town now doing big things for ATTN who interviewed me about nachos for the online-only publication.
"Customers Are Opting 'Out' of In-N-Out After $25,000 Donation to Republican Party": TIME quotes my skeptical tweet about a proposed In-n-Out boycott; the tweet pissed off fans and alt-losers alike. Success!
"Over 50 Years Ago, The U.S. Tried To Replace Farm Workers With High Schoolers. Here's What Happened": I appeared on Valley Public Radio to discuss an NPR story I did the week before.
"Thinly sliced: Salmonella linked to country's largest kosher chicken producer, the case for Cal-Mex, and more": New Food Economy—one of my favorite food publications—gives me a shoutout for a second straight week!
Gustavo's Stories:
"Ode to LA's Car Chases": My latest piece for Alta (where I'm a contributing editor) was the easiest essay I've ever written: why I love car chases. KEY QUOTE: "Pundits decry this obsession as the continued degradation of society, the glorification of criminals and the logical conclusion to our demented car culture. To them, I say: You probably drive a Prius."
"Northgate Supermarket to Turn Historic Downtown Santa Ana Location Into 'High Quality' Apartments": My latest L.A. Taco piece takes on the legacy of the Latino supermarket chain that essentially created that type of business in the United States—and now wants to start running apartments. KEY QUOTE: "An ecosystem of loncheras have sprung around Number 8 — Chivas Tortas for tortas ahogadas, El Rincón del Sabor for alambres, and the Ruby's Tamales cart right in front for Mexican and Salvadoran delights.  The proposed apartment complex would most likely eradicate all of that."
"We need a state cuisine. And it should be Cal-Mex": My latest California columna for the Los Angeles Times opinion section argues exactly what the column title state. KEY QUOTE: "We might worship differently, be registered to different parties, and not even speak the same language. But we all eventually eat Cal-Mex. It's the state at its finest: always innovative, partly Mexican, and forever sabroso"
"UCI Law School Celebrates 10 Years": My latest KCRW "Orange County Line" commentary looks back on a decade of the school's local and national impact.
You made it this far down? Gracias! Follow me on Twitter, Facebook, and Instagram while you're down here. Buy me a Paypal taco here. Venmo: @gustavo-arellano-oc. And don't forget to forward this newsletter to your compadres y comadres!