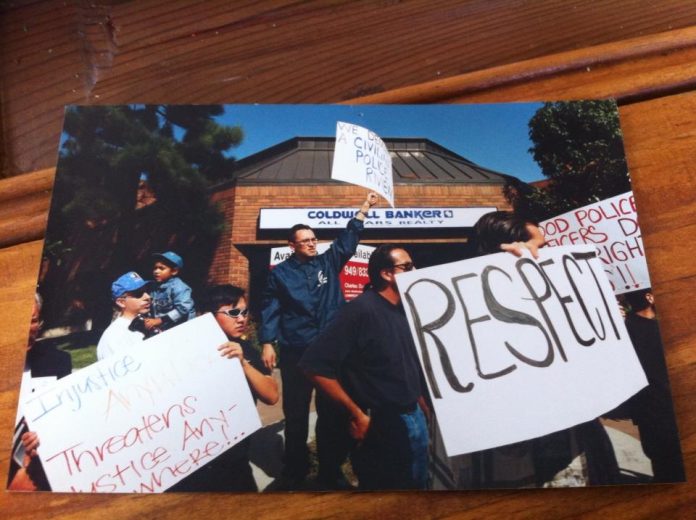 Gentle cabrones:

August 19, 1999: What got me into this reporting life: a protest against the Anaheim Union High School District board of trustees for wanting to sue Mexico $50 million for educating the children of illegal immigrants.

Children like me.

I don't hold any signs; instead, I'm the first public speaker during the board meeting, the first time I've even attended a government meeting of any kind. The Los Angeles Times misspelled my last name as Ariano. Hey, at least they didn't call me Gus.

The resolution passes. I learn how the Left too often dissolves into infighting and egos.

October 20, 1999: I hold a sign at a protest at Chapman University against Supreme Court Justice Clarence Thomas. It's organized by the school's MEChA and Black Student Union chapters. We were ignored.

I learn that sometimes, you gotta do things because you know it's right.

Fall 2000: I and some of my friends from Chapman join a protest against police brutality in Anaheim. Nothing happens. I learn how tone-deaf cops can be to the rot in their ranks.

**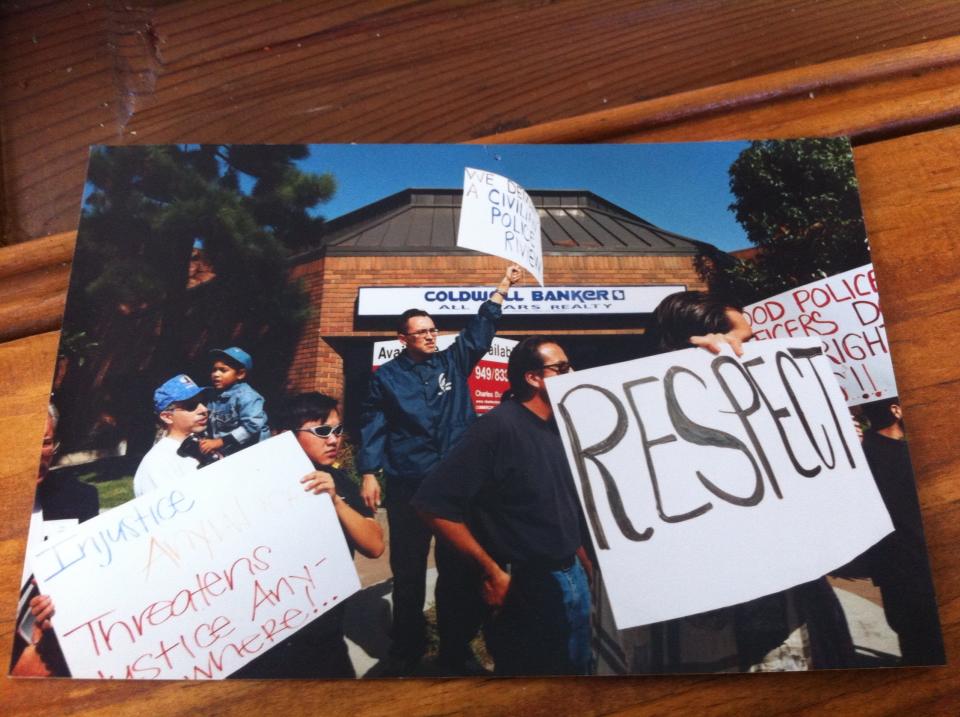 First time reading this newsletter? Subscribe here for more merriment! Buy me a Paypal taco here. Venmo: @gustavo-arellano-oc Feedback, thoughts, commentary, rants? Send them to mexicanwithglasses@gmail.com

Fall 2001: I join a protest outside a Taco Bell in support of a campaign by the Coalition of Immokalee Workers, which represents the pickers who harvest the tomatoes for everybody's chalupas (or whatever the hell has tomatoes on the Taco Bell menu).

I see the birth of modern-day progressive Orange County.

Summer (?) 2002: I see communists fight anti-immigrant loons in front of Anaheim City Hall, while anti-anti-immigrant moderates stand across the street and protest both sides. I learn that middle roads are not inherently bad, and that the extreme right and left should just rent a room and get on with it.

Spring 2004: I attend a CTA protest in Sacramento over some teacher issue or other with my girlfriend at the time. I learn Sacramento is a cool city.

Fall 2004: I attend a protest by sex-abuse survivors outside Holy Family Cathedral in Orange as OC's most powerful Catholics file in for the annual Red Mass. A surprise rainstorm drenches the unprepared protestors; only Dwight Smith of the OC Catholic Worker offers them comfort in the form of rain ponchos and standing with them.

I learn about secular saints that day.

March 8, 2009: I attend a Saturday-afternoon protest held by KFI-AM 640 yakkers JohnKen against…who the hell knows. But I do see the anger by all who attend, and I see the 91 Freeway East Lemon Street exit backed up to at least the 215 Freeway.

I learn never to dismiss the other side.

Spring 2009: I attend a press conference where former OC Sheriff Mike Carona gloats about being acquitted of 5 of 6 felony charges. I can't remember what I yell at him as he left for a car, but it made public-radio legend Larry Mantle laugh.

I learn charm and persistence goes a long way.

April 23, 2010: I yell at then-Maricopa County Sheriff Joe Arpaio outside Original Mike's in SanTana. I learn it's better to write the story than be the story, and I never again join a protest.

But I also learn that when it comes to the protests that define an era, you better take part in the story one way or another.
And so, I write.

GRÍTALE A GUTI

This is the column where I take your questions about ANYTHING. And away we go…

Many years ago as I was touring UCLA, I ran into a Latino group ( I don't remember the group's name). The speaker was talking about the origin of the word "Chicano." He said it derives from Texas pig ranchers who put together the Spanish word "chiquero (pig trough) and "Mexicano" to come up with this derogatory term (according to him). What do you think?

Doubtful. It's a folk etymology so folk that I can't find it in the works of Américo Paredes, José E. Limón, Maribel Alvarez, or any other noted etymologies of Chicano Spanish. The Real Academia Española says Chicano is a shortening of mexicano, and that definition is more plausible than the one you heard — at UCLA? Are you sure it wasn't USC? 'Cause those people will say ANYTHING to get people enrolled!

Got a question for Guti? Email me here.

**

Enough rambling. This was the semana that was: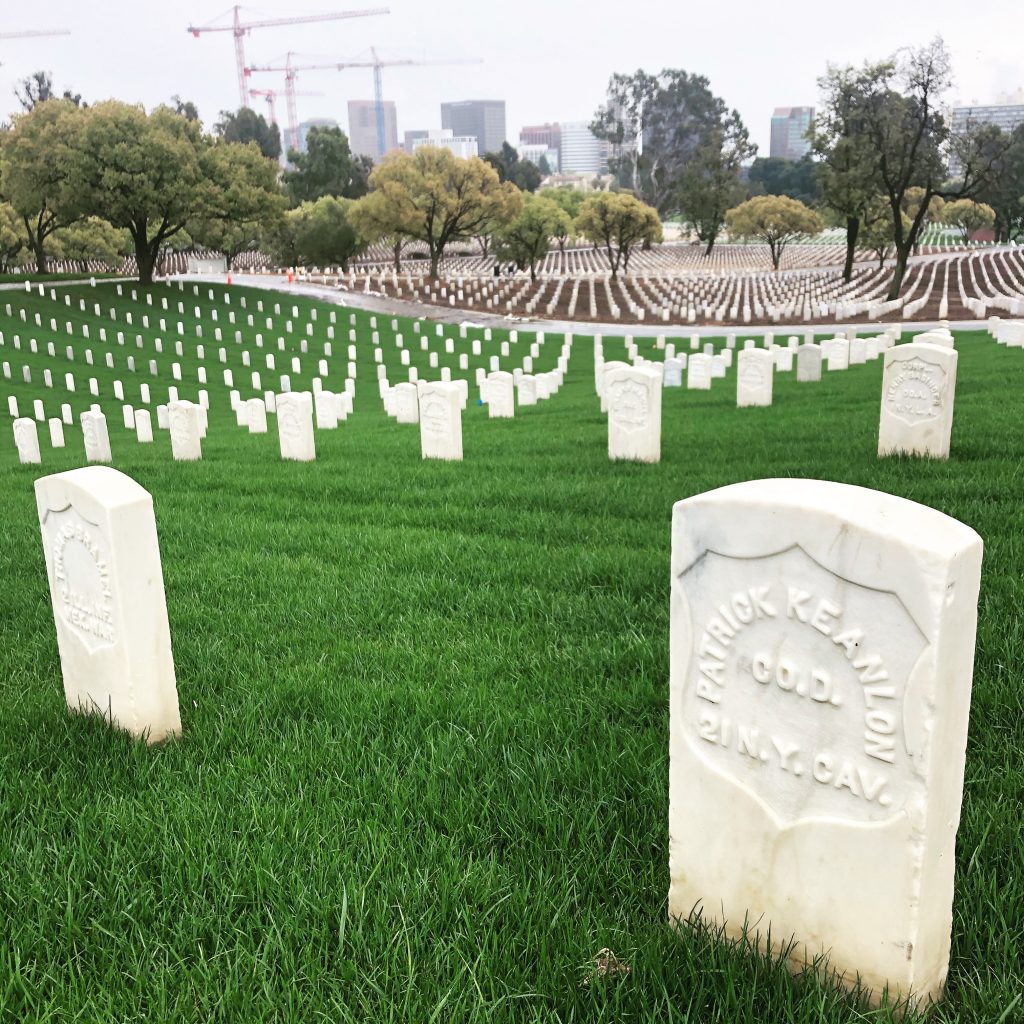 IMAGE OF THE WEEK: Perspective at Los Angeles National Cemetery in Westwood on Memorial Day.
QUOTE OF THE WEEK: "My credo has always been that the only reason readers come back to you again and again over decades is because of what you unearth for them, and that the joy of our profession is discovery, not dissertation."
–Legendary investigative reporter Wayne Barrett
LISTENING:"La Carencia," Panteón Rococo. NO ONE third-wave skas like chilangos — fuck all the Orange County pretenders. And no one skas like Panteón Rococo, who here combine furious saxes and skittish piano rolls to tell a tale of urban unrest. Nearly 20 years later, and it still sounds like prophecy.
READING: "Can the Mapuche teach us to transform fear into respect?" The awesome website Aeon — which the best way I can describe it is as a humanistic agora — has launched a new vertical called Psyche, and this was one of their first pieces, a fascinating look into the mindset of the First Nation people of Chile and Argentina.
Gustavo Appearances!
I'll be in conversation on Instagram Live on Tuesday, June 2 at noon PST with Texas Monthly taco editor (yes, that's an actual position) Jose Ralat about his new book, American Tacos and all taco-related news right now. Tune in then!
Gustavo Community Office Hours!
I'm rebooting my stint as scholar-in-residence at Occidental College's Institute for the Study of Los Angeles! Every Tuesday, from noon-3 p.m. people can book half an hour with me and we can Zoom (over a secure line, of course) one-on-one about WHATEVER. Interested? Email me to book your time NOW!
Coronavirus in California: Stories from the Front Lines
This is my latest project for the Los Angeles Times, a 15-minute podcast that appears Monday through Friday. Do me a favor: Download them all, stream them, then leave me a five-star review on Apple–each one helps!
"Catalina Island Prepares for a Comeback": A chat with Catalina Island Museum director Julie Perlin Lee about the Island of Romance in general, and the future of museums and art galleries in particular.
"The Pandemic's Toll": I speak with my LA Times colleague Alejandra Reyes-Velarde about our paper's special obituaries project for people who passed due to COVID-19.
"The Racist Hammer of Coronavirus": I chat with colleagues Frank Shyong and Jen Yamato, hosts of the LA Times podcast "Asian Enough", about dog whistles and outright bigotry against Asian Americans right now.
"Baseball in the Time of the Coronavirus": A talk with Long Beach state baseball head coach Eric Valenzuela — the only Mexican American head coach in Division I baseball — about how the national pastime will return.
"A Spring Without Festivals": The Jackalope Arts Fair founders talk about what's next for outdoor festivals like theirs, and what gets lost when we don't have them.
"Churches Start to Reopen": Pastor Brenda Wood of Word of Life Ministries International drops some Scripture on me, and so do I!
Gustavo in the News
"Newsletter: Outrage over a death in Minneapolis": The LA Times' daily newsletter shouts out an article I did for Alta a couple of years ago about being thrown in Twitter jail.
"Six ways to help California's vulnerable restaurant workers": My LA Times colleague Patricia Escarcega plugs my article from last week about Kelly's Korner Tavern in Placentia.
"Head hunting": Chris Jepsen, head of the Orange County Historical Society, mentions how I once exposed the founder of Orange County as a member of the Ku Klux Klan.
"Notes of Appreciation from Times Readers": You won't be able to read this story, but the LA Times did a roundup of all the kind words our readers and listeners have offered to our coronavirus coverage. Of my podcast, one said, "Gustavo, you're a gifted, sensitive interviewer. You've got that regular folks quality, that easygoing style, but your questions are so smart and your empathy is deep."
Gustavo Stories
None this week, so listen to all my podcasts instead!
You made it this far down? Gracias! Follow me on Twitter, Facebook, and Instagram while you're down here. Buy me a Paypal taco here. Venmo: @gustavo-arellano-oc. And don't forget to forward this newsletter to your compadres y comadres!