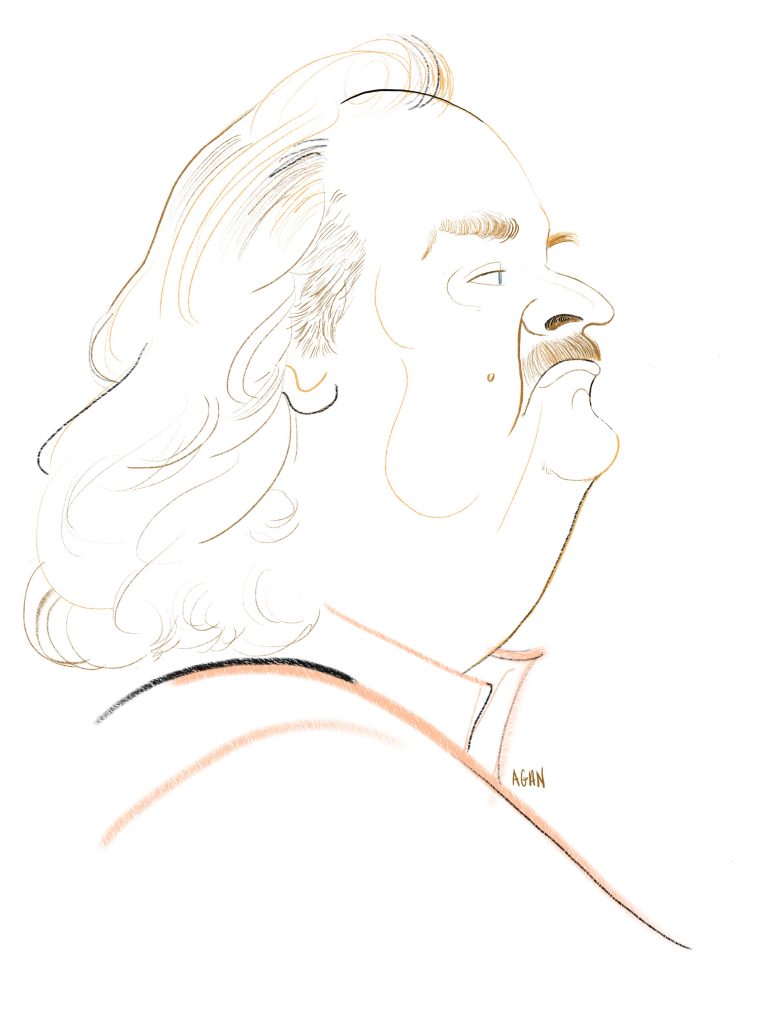 Many people have written in the past couple of days (including me) about how the late Los Angeles Times food critic Jonathan Gold was perhaps the best L.A. chronicler of them all. But no one has mentioned about how evil, evil Orange County was always on Mr. Gold's mind and in his stomach—especially in the last year of his life.
Mostly because few people in Los Angeles take OC seriously.
But Mr. Gold did. From the start.
At least two Orange County restaurants made it into his iconic 2000 collection, Counter Intelligence (I say "at least two" because I can't find my pinche copy in the California section of my books, even though I did find extra copies of the classic LA Bizarro and the Otis Chandler bio Privileged Son).
One of them still exists: Thai Nakorn, although not in its current location. Back then it was in Buena Park, just up the street from the since-demolished Tower Records (where I first discovered Mr. Gold, in the pages of the LA Weekly when it was actually, truly, honestly great instead of all the epigones that followed—sorry folks, but the days when Ben Quinones, Wendy Gilmartin, Nicole Campos and Gendy Alimurung and I hung out after work one Thursday a month at the Cat & Fiddle while we looked for Morrissey will always be the best Weekly for me).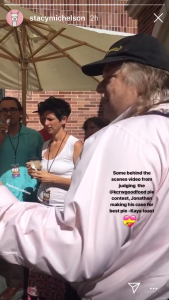 I slightly winced when I read in the Google Books version of Counter Intelligence that Mr. Gold deemed Thai Nakorn as "conceivably the most exotic restaurant in Orange County" because of its focus on Isaan-style cooking. That was nowhere near true in 2000. But then I looked up the original version of this story, which appeared in 1992. And, by golly, Mr. Gold was right. The Reuben E. Lee was still floating in Newport back then, for chrissakes. Belisle's in Garden Grove was what passed as a "classic" restaurant.
Thai Nakorn must've seemed like a spaceship in OC in 1992. That year was the beginning of the end of the old, nasty Orange County. And Mr. Gold was more than happy to do his part to help choke out our last gasps.
The other OC restaurant included in Counter Intelligence was a long-gone Laotian restaurant that he reviewed in 1995. Here's the intro:
If, 10 years ago, somebody had asked you to come up with the still center of postwar Orange County, you could have done worse than name the intersection of Euclid and La Palma, somewhere near the leafy heart of old Anaheim, the CIF football powerhouse Servite and great stretches of the pleasant '50s bungalows that all but defined the G.I. Bill-financed California dream.
The chingón was absolutely correct. How do I know? I grew up near that exact intersection (and OF COURSE he threw in a shoutout to the late, great La Palma Chicken Pie Shop).
Mr. Gold ended that review with a curious challenge: "If the new Orange County were all it's cracked up to be, mango with sticky rice would be as ubiquitous in summer as strawberry pie."
That dessert never did become an Orange County favorite, but Gold knew even in 1995, way before the Orange County Register and even my beloved OC Weekly, that something was brewing in la naranja that his multiculti eyes should keep tabs on.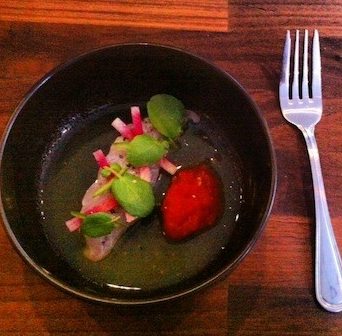 Flashforward to late April, when I get a text from Carlos Salgado of Taco Maria asking if I wanted to come up with him to Los Angeles.
Carlos is a friend, but I wasn't sure why he'd want to trek it to L.A.
He sent me a link: Mr. Gold had named Taco Maria his restaurant of the year.
HWUT.
"No restaurant in years may have had quite the impact that Taco María and its chef Carlos Salgado have had on the Southern California scene," Mr. Gold wrote, adding that the restaurant "has given not only Los Angeles but his native Orange County a sense of place."
Imagine that: Mr. Gold picked a Mexican. From OC. As his best restaurateur in Southern California. In the era of Trump.
The belly of Los Angeles had found restaurant religion in Orange County.
It was a long time coming. I don't remember Mr. Gold writing many OC reviews during his second stint at LA Weekly, but he began to pay more and more attention to Orange County once he rejoined the Times in 2012. By then, OC's dining scene had dramatically matured, enough so that we could be an occasional Stanley Ketchel to LA's Jack Johnson.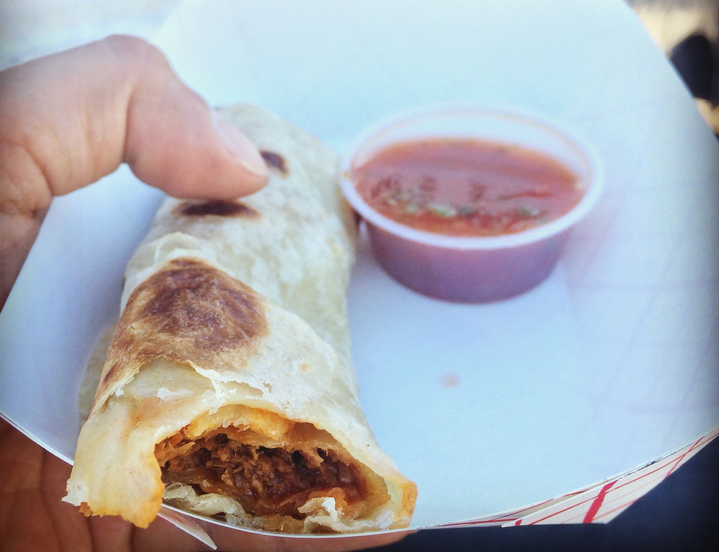 Five of them made his final Gold 101 list released last October, including Taco Maria at #5. One restaurant that didn't, Burritos La Palma of SanTana, made it into his list of five favorite Los Angeles burritos.
It was one thing for an LA restaurant to weather a Gold rush of new customers. But Gold's OC picks brought those spots something few had ever experienced before: diners from Los Angeles.
Only Mr. Gold could make Angelenos give a shit about Orange County.
"It's irrefutable that Señor Gold had a major impact on us," says La Palma owner Albert Bañuelos. "It was beyond a compliment, it was validation. My craft was brought to the masses by his writing."
It was one thing for an LA restaurant to weather a Gold rush of new customers. But Gold's OC picks brought those spots something few had ever experienced before: diners from Los Angeles.
**
Sometime last year, Mr. Gold and I accidentally ran into each other in downtown SanTana.
He had checked in on a perennial favorite, Playground DTSA, and swung by my wife's store, Alta Baja Market. He was about to try Irenia, a Filipino spot he'd later praise as the type of spot where the "kitchen cares as much about feeding the appetites of its grandmothers and uncles as it does about making the scene."
I scolded him for not telling me he was going to spend a day in OC, and asked if I had to worry about him moving into my turf. He laughed. "It's good here," he said.
Gold should've spent more time in OC, but we weren't obviously his focus. But I'm glad that he knew that the Orange County he predicted over 25 years ago came true. May whoever succeeds him at the Times pay as much attention to us as he did—even more.
Gustavo Arellano wrote a weekly restaurant review on Orange County dining called "This Hole-in-the-Wall Life" from 2003 until 2017—no mere "Mexican food writer" was he!