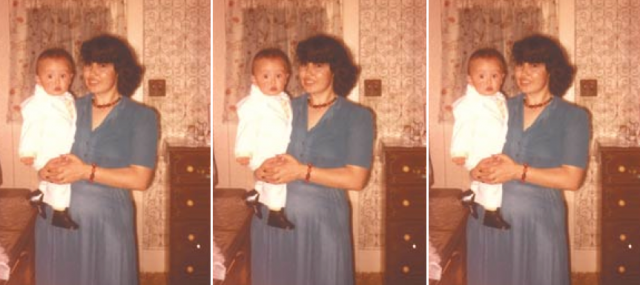 Greetings from Chicago, where the temperature is not triple digits like my Southern California homeland – in fact, it's a little bit chilly. I've been in hotel conference rooms most of yesterday and today, talking about the most important work of my career, work most of you don't even know about: the Catholic Church sex-abuse scandal in Orange County.
I never presume to know why people read my articles, but I'm confident in saying most people – if they even know who I am –  know me best for my work about tacos, my former Mexican column, or my time as editor of OC Weekly.
But the real Gs know that 15 years ago, I was essentially a one-man Spotlight  as I covered all the pedophile priests that the Diocese of Orange County tried to cover up for decades.
That part of my career is largely forgotten now. But one group remembers: sex-abuse survivors.
That's why it's an honor for me to be in Chicago, to be a speaker on the opening night of the annual conference for SNAP, the Survivors Network of those Abused by Priests. This is their 30th anniversary of them being #metoo before #metoo, and doing it in an era when few dared to tell their stories because the rest of the world dismissed them as lunatics, whores, or just spat upon them.
But SNAP did.
First time reading this newsletter? Subscribe here for more merriment! Feedback, thoughts, commentary, rants? Send them to mexicanwithglasses@gmail.com
As a reporter, all you can do is write. Stories that you devote months, if not years into, will publish and not make a ding on the world. Things that you whip together in seconds, that you dismiss as throwaway rants, go viral and define you. It's the journalist's lot in life.
But every once in a while, it's great to be acknowledged for the hard work that you do.
That's why I'm with SNAP.
**
The title of my lecture last night was simple: "Lessons on Exposing Your Church as a Pedophile-Protecting Racket."
I'm nothing if not subtle.
I shared my story of being a cradle Catholic who blasted his own church, which I've told in the past. But this was to an audience of people that understood my internal conflict in doing so better than others.
The crowd was overwhelmingly middle-aged, mostly Irish-American, Polish-American and Ukrainian-American – the forgotten ethnics of American Catholicism. They laughed at my jokes and appreciated my perspective. Many were survivors themselves; afterwards, more than a few told me their stories.
I was able to reconnect with people I hadn't seen in years like Terry McKiernan, who runs Bishop Accountability, the Internets premier repository of documents, pictures, archives, and stories about what he calls the "crisis" of the Catholic Church sex-abuse scandal. I met Elizabeth Hardin-Burrola, a religion reporter for the tiny Gallup Independent, who has covered the crisis in Indian Country for as long as I, but with less resources and with a smaller audience.
And we collectively remembered Kathy Shaw, who for over 15 years compiled stories of sexual abuse from across the globe in a daily digest, and who passed away too soon last week.
The SNAP conference was sobering and it was inspiring. And it furthered my faith that I admitted to everyone I still had. My patron saints are the Virgin of Guadalupe, the Santo Niño de Atocha, and Saint Jude Thaddeus, the patron saint of lost causes. I refuse to step foot in a Catholic church anymore unless it's for a funeral, and I told the SNAP crowd how the only tenets of the terrestrial church I still follow are the Catholic Worker.
But I believe. Those SNAP survivors, advocates, and volunteers believe that justice it will eventually bend their way. They have fought the good fight for most of their adult lives, and it seems progress is finally being made. It's slow, but it'll come. Even in the darkest of times, you must believe in the Light, however you interpret it because it will set you free.
Even if damn tacos get in the way of what you consider to be your greatest stories. It happens!
**
Enough ranting. This was the semana that was:
LISTENING: "Granada," Javier Solís. The greatest Mexican singer of them all has better songs, but no better performance: his voice, Agustín Lara's lyrics, all spinning the ultimate Spanish fantasy heritage. Their Fantasí Española is criminally unknown, and a hell of a concept album—get it!
READING: "Early Modern Memes: The Reuse and Recycling of Woodcuts in 17th-Century English Popular Print": So what was the Crying Jordan of the English back in the day? Fantastic, hilarious history—scholars, write more like this!
Gustavo in the News
"For Latinx-American Kids, Fear of La Migra Has Always Existed": Teen Vogue name-drops me in an article about an infamous schoolyard game in the Southwest.
Gustavo's Stories:
"The Happiest Place on Earth is facing a voter revolt over its poverty wages and tax subsidies": My latest California columna for the Los Angeles Times uses what's happening in Anaheim as a case study of how California company towns can resist their historical status as strip mines for the rich. KEY QUOTE: "Californians have been slow to recognize that the oversized effect of such conglomerates isn't purely positive. But they are coming around. Look no further than Anaheim, home to the ultimate business Big Daddy: Disneyland."
"Influential political consultant Arnold Forde passes away": My latest KCRW-FM 89. "Orange County Line" commentary tackles an influential person in OC politics.
"How Parents Across the United States Are Talking About Family Separation at the Dinner Table": My first article for Kitchn interviews parents across the country about how they're talking to their kids of various ages about the horrific Central American child separations at the U.S.-Mexico border. KEY QUOTE: "More than breakfast or lunch — almost always rushed affairs where conversations lean toward the superficial or mundane — dinner is what anchors families as a unit and as individuals. It's when they reunite to share what's going on with them, what they've learned over the past 12 hours; it's a time to feel comfort before bed, but also to gather strength for the following day."
You made it this far down? Gracias! Follow me on Twitter, Facebook, and Instagram while you're down here. Buy me a Paypal taco here. Until next week! And don't forget to forward this newsletter to your compadres y comadres!